Win Prizes Every Hour of the Day with bet365 Poker's Hourly Cash Missions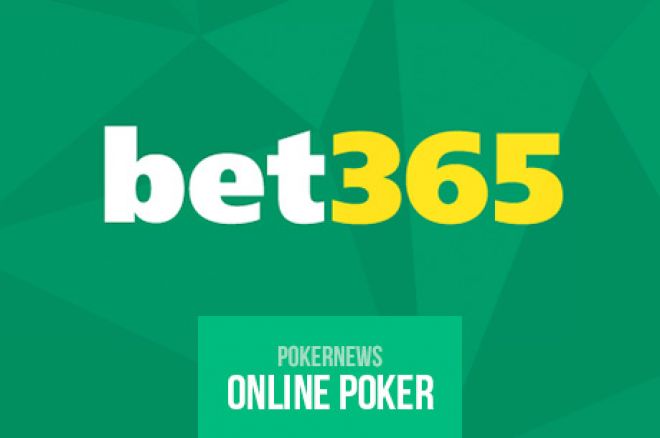 Online poker sites work hard to earn your loyalty, and player rewards are one way they do so.
You can jump across the virtual felt signing up to get deposit bonuses, but when it comes to reasons to stay and play, rewards are one of the main reasons to make an online poker site your home.
Getting prizes every hour is a huge reward and can take your sagging bankroll to one that's ready to fire you into higher levels, boost your game play, and add to your spending money every month.
That's why you want to check out bet365 Poker's super new promotion: the Hourly Cash Missions!
As soon as you opt in and start playing your favourite cash games at bet365, you are primed to start winning prizes every hour in the Hourly Cash Missions promotion. If you've already started earning in this amazing promotion, play on. If you're new and haven't opted in yet, do it today because you only have until June 24 to make the most of the 'Hourly Cash Missions' before they come to an end.
How to Earn Coins to Collect the Hourly Cash Missions
In each mission, you have to collect a required amount of Coins which you get by playing any of your favourite cash games and earning Merit Points. The Merit Points add up to become coins towards your mission — collect one Merit Point and you just collected one coin. Check the bet365 Poker lobby to find out how many coins you need to collect each prize and the maximum amount you can win during any specific hour.
Need a tip? Head to the bet365 Poker Premium tables to earn coins twice as fast and race through an Hourly Cash Missions in half the time it would normally take. There's always a need for speed when you play poker and this is certainly one of those times; you want as many Hourly Cash Missions completed as possible before this great promotion ends.
While you're collecting Merit Points, they not only go towards collecting Coins for the Hourly Cash Missions' awards, but they also will add to your VIP status as you rack them up.
New Player Sign-Up Bonus
We did tell you from the start that one of the reasons to sign up at an online poker site was for the rewards. We also mentioned the deposit bonus. If you are new to bet365 Poker and haven't registered an account yet, this is the perfect time to jump in and find out just what a great place bet356 is to call your poker home.
Create your Bet365 Poker account through our link and you are going to receive a 100% match bonus up to €100 on your first deposit. To get started just download the bet365 poker software via PokerNews Canada and create your account.
Make your first deposit, find your favourite cash games in the poker lobby — remember to opt in to the Hourly Cash Missions first — and start playing. Watch the Merit Points stack up into Coins and turn your Hourly Cash Missions into badges of accomplishments as you take home prizes.
Special Note: You must play in a tournament you registered in to receive your Merit Points and Coins. Bet365 Poker wants to provide the best opportunities for you to gain prizes, but you have to complete your part of the terms in order to earn the award.
You must be awarded a minimum of one Coin to participate in any mission, check the poker lobby to see how many coins are required to complete each mission and the maximum prize amount that's available.
Your qualification for a prize amount is figured on a pro rata basis according to the number of Coins you earn during that mission.
Bet365 Poker is ready to give you every opportunity to build your game play to new levels and reward you every step of the way. Take the first step and start the journey to incredible new promotions and action filled games when you opt in to the Hourly Cash Missions!
Get all the latest PokerNews Canada updates on your social media outlets. Follow us on Twitter and like us on Facebook!