7 Online Poker Tournaments to Play This Weekend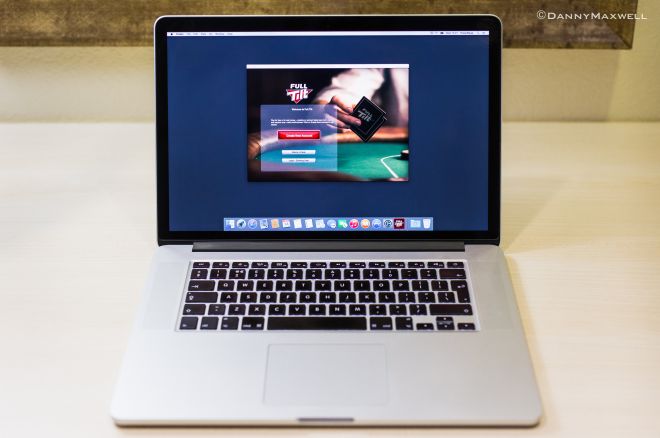 Remember back when you spent your weekends going to a movie, an afternoon barbecue, or heading out to the lake for a campout and singing by the campfire? Neither do we!
We know weekends — especially Sundays — are reserved for online poker! That's when the grinders of the world unite to try to best each other and take home championship titles, bragging rights, and boatloads of cash.
That's also when players that are new to poker have a shot at taking down some of the grinders and putting some real power into their "all-in" moves with their newly acquired bankrolls. When it comes to standing at the top of a field of runners in a poker tournament, all men and women are created equal — anyone can win!
Since the weekend is upon us, and you don't want to miss a minute of the fun and excitement of online poker tournaments, follow our guide for the top seven big guaranteed weekend tournaments and take no prisoners when the cards go in the air.
Top Seven Big Guaranteed Weekend Tournaments
888poker has increased the Sunday Challenge from a $50,000 guarantee to a $100,000 guarantee. That's huge — a double up on the guarantee for the same low buy-in of $82+$8! The Sunday Challenge starts (obviously on Sunday) at 19:35 GMT and can be found under the "Tournaments - All" tab.
If a $90 buy-in is a little steep for your bankroll, begin with the "Steps" tournaments that start at $0.01. Play your way up through the levels to earn buy-ins to 888Live Local Events and big online tournaments like The Whale.
The Whale has a $200,000 guarantee and runs on the 4th Sunday of every month at 07:00 PM GMT. The buy in is $530 but you could get there for one cent, and, if you start now, you have three weeks to take that penny and your gaming skills and run it into a massive cash.
Read our 888poker review for more information on bonuses and promotions we offer with 888.
PokerStars hosts the biggest guaranteed online poker tournament in the virtual universe every Sunday — the Sunday Million! Every week, the highlights of the Sunday Million are available on PokerStars.tv.
If you want the most bang for your buck and the biggest opportunity to win the biggest payday of the week, playing the Sunday Million is a must. The buy-in is $215, but this week PokerStars has a special on the Sunday Million Team Online host who just happens to be Mickey 'mement_mori' Petersen, knock him out and you collect a bounty that gives you back your $215 buy-in.
If you're playing, the tournament kicks off at 14:30 ET and you could be rubbing virtual elbows with many of the PokerStars Team Online and the pros. Don't be nervous if you are, get in and show them you know how to play!
If you don't want to pay the full buy-in, try the satellites that run all week long at PokerStars and you could win your seat for as little as $0.55 or 25 FPPs. You'll find the satellites and the option to buy in directly under the 'Tourney' > 'Regular' or 'Special'tabs in the PokerStars lobby.
But if you can't wait until Sunday to get started and you like knockout tournaments, head for the Saturday Super-Knockout that starts at 13:00 ET (19:00 CET). It packs a $200,000 guarantee with a $320 buy-in. Remember, you can always satellite in to reduce the expense of getting a seat.
The Saturday Micro looks like a fun tournament to flex your betting and bluffing muscle in. It starts at 08:00 ET (14:00 CET) with a buy-in of $3.30 and packs a massive $20,000 guarantee. Place in the top of that one and you'll be able to pick the Sunday Majors you want to play without worrying about the expense...parlay, baby, parlay!
Read our PokerStars review here.
You have a lot of weekend choices for poker tournaments at partypoker, including their monstrous $150K Guaranteed Sunday. It has a $200 buy-in and kicks off at 14:00 ET every — you guessed it — Sunday.
B-U-T the $150K 10-seat frenzy runs Monday through Friday at 14:00 ET with a $10 buy-in and a guarantee of 10 seats to the Sunday $150K and the frenzies go up from there: the 20-seat frenzy on Saturday at 13:30 ET with a $10 buy-in and 20 seats guaranteed to the Sunday $150K; the 40-seat frenzy starts at 09:30 ET every Sunday with a $20 buy-in and guarantees 40 seats to the Sunday $150K — these 40-seat frenzies have qualifiers to them that start from $1. All of the frenzies except the 40-seat have unlimited rebuys the first hour + a big add-on.
To find all the Sunday Majors just head for the partypoker lobby and look for the red 'Sunday Majors' tournaments. And if you can't wait for all the tournament action to start on Sunday, head to the poker lobby and look for the pink 'Saturday Majors' and you can't miss, there's something for everyone on weekends.
Click here to read all about partypoker in our in-depth review – and discover amazing bonuses and promotions too.
bet365 gives you a shot at boosting your bankroll each week when you get 20 chances to win a seat in their €100,000 Big Sunday tournament. All you have to do is make a deposit/transfer to your poker account and you'll receive a tournament token package that has 20 tournament tokens in it that you can use to enter the Road To €100,000 Big Sunday Freerolls. Note, those tokens can only be used to enter those specific freerolls.
Check the bet365 Poker lobby for specific times on the freerolls and be sure to make your transfer/deposit during a qualifying period.
The €100,000 Big Sunday tournament starts at 18:00 GMT each Sunday and you're playing for a piece of that €100,000 guaranteed prizepool.
Read our review for more information on bet365 or visit Five Things You Should Know About bet365 Poker.
Full Tilt has anything and everything running on weekends for the poker lover in you. But if you're looking for the biggest guarantee tournament, take a look at the Sunday Major that puts cards in the air every Sunday at 13:30 ET.
The $250 buy-in Sunday Major guarantees a prize pool of at least $150,000 with a re-entry tournament — if you are knocked out during late registration, you can re-enter up to three times.
Beginning at 12:05 ET for a $5 buy-in, you can play for one of at least three added Sunday Major seats every Sunday in a major satellite. Get in for $5, get out rich when you win the Sunday Major. Other satellites running during the week have buy-ins of FTPs and cash starting as low as $2.50.
While you're waiting for the Sunday Major to start, take a look around at all of the tournaments and variety of formats and variants offered at Full Tilt. You may forget you started with the goal to play the Sunday Major and pick something else.
Be sure to check our review to find everything we offer with Full Tilt.
---
Did we say seven tournaments? Whoops! If we went over, just consider it our enthusiasm for poker. Check our online poker reviews for the inside scoop on bonuses and promotions that you won't find anywhere else.
Remember the quote from The Color of Money by Eddie Felson? "Money won is twice as sweet as money earned." Get started!
Get all the latest PokerNews Canada updates on your social media outlets. Follow us on Twitter and like us on Facebook!