Here's how Unibet Poker Plans to Attract More Recreational Players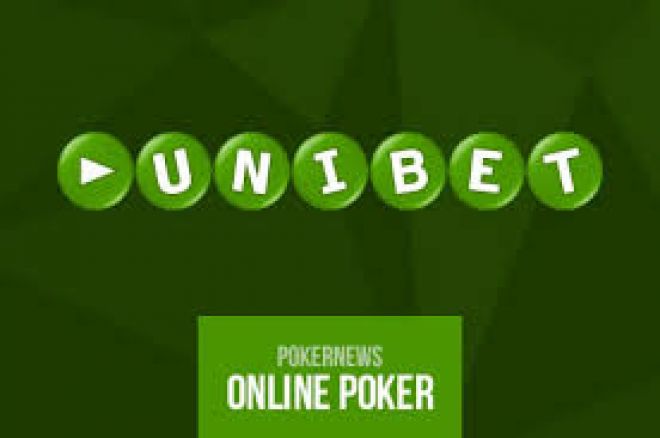 There has been a lot of attention lately focused on how to keep up or increase the flow of recreational players to the online poker tables because, let's face it, they fuel the entire economy. Poker rooms are frantically developing new strategies to try to attract those all-too-important recreational players, and the one room leading the way with their innovation is Unibet Poker. Their newest change is their new and revised €200 welcome bonus.
With this new playthrough bonus in effect, Unibet is offering a more valuable rake-to-reward ratio for new players that sees them receiving rewards at the early stage of their play when the appeal and excitement of poker is going to keep them at the tables.
The previous playthrough bonus can be compared with the new one that went into effect on August 12, 2015, in the following chart: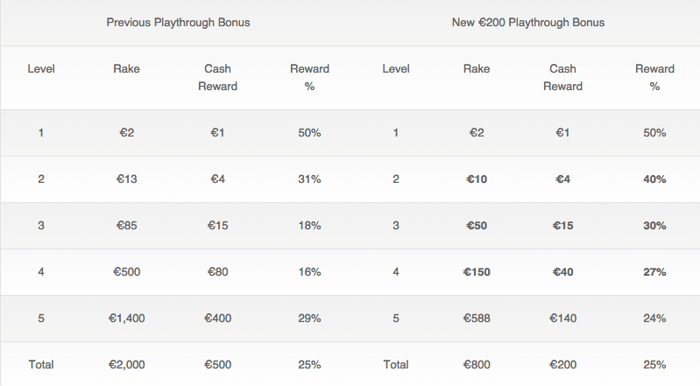 While the new playthrough bonus is big news for all new players, that's not all that's going on at Unibet Poker in terms of rewards for joining one of the world's top online poker sites.
New Canadian Players Get a Unibet Open Ticket
New players will also receive a €2 Unibet Open Ticket which could be one of the biggest parlays of their poker career. NOTE: the ticket expires after seven days. The Unibet Open Ticket will get them a seat in a satellite that could see them in Cannes on the French Riviera for the next leg of the Unibet Open from September 17-20, 2015.
New Canadian Players Get Freeroll Tickets at Unibet
As soon as a new player creates their account at Unibet Poker, they receive €2,000 Welcome Freeroll Tickets. The tickets are €500 Welcome Freeroll tickets. These freeroll tickets are a huge opportunity to get in tournament action with the possibility of winning real money! These welcome freerolls run weekly — starting every Sunday — and the tickets expire after 35 days.
---
Are you new to Unibet Poker? If you are, and you let the massive deposit bonus, the Unibet Open ticket, and the welcome freerolls slip by you without opening your new account and jumping into the games, you're missing out on the biggest opportunities you're going to find anywhere, at any online poker site.
Start by downloading Unibet Poker through our link and take advantage of everything Unibet Poker has on the table right now for new Canadian players. This could be the start of your poker career and you can tell all your friends and family that it all started with one download here on PokerNews Canada.