5 Reasons to Play at Unibet in September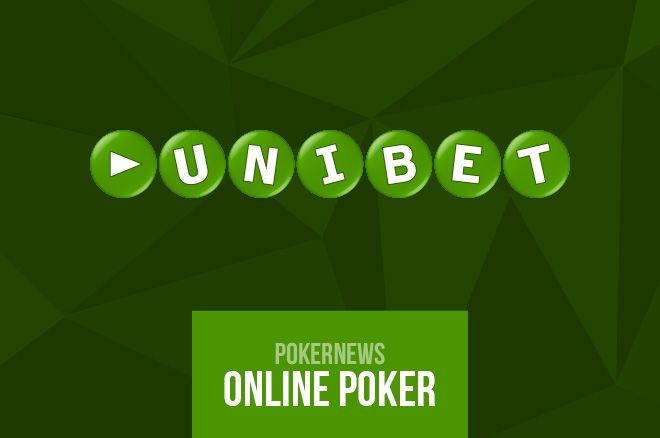 September is a lot of things: kids go back to school, summer starts to fade into fall, and online poker players come back to the tables in droves. But September is also one more thing — it's the month Unibet Poker offers you a ton of free value that you can't afford to pass up. Follow along for five great reasons why you'll want to be playing on Unibet in September.
Win a Piece of €1,000,000 in Milestone Hands
If you want proof that poker players love Unibet, the online poker site will deal it's 200 millionth hand of poker in September! That's a lot of poker played by Unibet's loyal players. Unibet is returning the love as they are going to show their gratitude in the form of €1,000,000 in cash prizes.
Once the 195,000,000th hand is dealt, the cash will start flowing from Unibet. At that point, you'll want to be logged in and playing as many tables as you can cram on your screen because every 100,000th hand will see players taking home cash prizes until hand number 205,000,000 is reached. That means there are 101 chances for you to win a big piece of the €1,000,000.
If you win the 200 millionth hand, you could add €10,000 up to €1,000,000 to your Unibet Poker bankroll!
Consider these factors which decide the amount of the prize:
See more flops per table in the 60 minutes prior to the hand being dealt.
Your prize is bigger if you are playing higher stakes.
The stronger the hand you win with, the bigger the prize.
In order to qualify for the promotion, play cash game tables — multi-table to have a better chance — and if you're dealt in a hand when the 200 millionth hand hits, you'll also win a €10,000 freeroll ticket. That tournament kicks off on Sunday, September 27 at 17:00 CET.
September Missions at Unibet
What are missions? These are easy quests that reward you with free bonuses to keep your bankroll fuelled. September has five missions that will get you prizes like tickets to tournaments, sit-and-gos, the Unibet Open, and a special avatar. The quests could be anything from playing a tournament, to playing a tournament one day and a sit-and-go next day. Yeah, seriously, it's that easy. The prizes you win — other than the avatar — could turn into one of your biggest bankroll builders.
The object is to get in, play poker, and grab the rewards and the fun. Plus, you'll be playing and gaining experience in tournaments that you might not play otherwise, like an ante tournament or an Omaha tournament. It's the perfect way to broaden your poker experience and prepare you to advance in limits and skill levels.
Putting the Fun in Poker
Unibet Poker is renowned as the poker room that puts the emphasis on fun above all else. It's a unique experience that needs to be appreciated first-hand to really understand how different Unibet does things than the rest of the industry.
If you are a recreational player, you have some protection against the skilled players that are looking for a soft game. You can change your name and avatar up to three times a day to keep your identity secret from those predatory sharks. If an opponent seems to have your number, you can just switch your name and avatar and appear to be someone else.
Another reason you'll love Unibet Poker as a recreational player is that HUDs (heads-up displays) are not allowed. HUDs are an online poker tool that allows a player to collect information about your play, including very detailed statistics. At Unibet Poker you're safe; they aren't allowed.
Unibet Poker also doesn't have a chat box. Aren't you sick of the angry trolls raging about bad luck and bad play after every hand? The atmosphere at the table is much more friendly when players are unable to berate each other.
Soft Games at Unibet
Unibet has worked hard to bring in recreational players and keep them playing — some of the reasons are those outlined above — and their strategy has been very effective. This means the games are softer and, if you are an experienced player, you'll be able to find plenty of juicy games that will feed your bankroll and help with some extra monthly expenses.
You won't be able to use a HUD or search for tables for known whales, but if you're a savvy player, you'll have no difficulty finding games that will fit your style of play and keep the action hopping with just the right mix of players that are happy to splash money into the pot to your benefit.
Unibet's New Player Bonus
It's very rare to open an online poker account and receive a welcome bonus without depositing. But that's what you'll find at Unibet. As soon as you download the software through our link and register, you are going to receive a whopping bonus of €200. You'll earn the bonus as you play in cash games and tournaments. Rake milestones determine how much is released as REAL CASH into your account. You have 60 days to clear the bonus and receive the whole amount. It's released as follows:
| Level | Rake | Cash reward | Reward % |
| --- | --- | --- | --- |
| 1 | €2 | €1 | 50% |
| 2 | €10 | €4 | 40% |
| 3 | €50 | €15 | 30% |
| 4 | €150 | €40 | 27% |
| 5 | €588 | €140 | 25% |
Along with the welcome bonus, you're also going to get invited to four weekly €500 freeroll tournaments and get a €2 Unibet Open ticket. That's plenty of great value without you putting any of your own money at risk. How could you not give it a shot?
---
Poker should be fun and that's what the main focus is at Unibet. Sign up today, grab your welcome bonus, unlock your tiger avatar, and get started now!
Get all the latest PokerNews Canada updates on your social media outlets. Follow us on Twitter and like us on Facebook!