Win a Piece of $1,000,000 in Cash and Prizes at 888poker!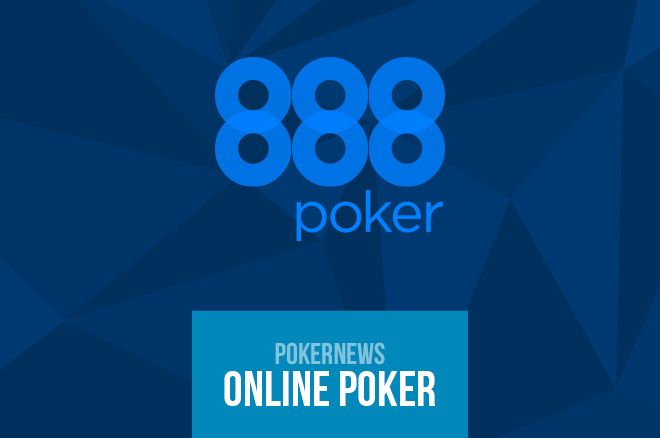 Who doesn't want to reap rewards from a promotion that's filled with unexpected surprises and giveaways? Especially when there is $1,000,000 on the line waiting for you to stake your claim? Obviously, you want some of this free, easy money, so let's jump right into the middle of the "Unexpected Giveaway Promotion" featured at 888poker and explore all the excitement and money-making possibilities that are on the table for you right now.
First, there's the nice round number of $1,000,000 in cash and prizes to be had from September 6 to November 1, 2015. Think of all the great chances to score a lot of cash and unexpected prizes every day when you have the chance to play in three daily $3,000 Unexpected Giveaway Tournaments.
Not only will you score cash if you finish in the top of the field, but if you make the top 50 players there is a special mystery prize waiting for you.
Your First Three $3,000 Unexpected Giveaway Tournament Tickets
If you're already an 888poker member, congratulations on making a wise choice; if you signed up through our links, super congrats on making an even wiser choice because we have special promos and bonuses from time to time with 888poker that only our referred players can take advantage of. If you signed up before this promotion started, you will receive three $3,000 Unexpected Giveaway tournament tickets. You can claim them through a link in promotional mail and in the promotional client pop-up box.
If you've made a deposit, you'll also be able to complete daily poker missions every day, and you'll receive added special offers in your email account.
If you haven't registered at 888poker yet, sign up here to not only receive three $3,000 Unexpected Giveaway tournament tickets, but to also receive an incredible sign-up bonus through our link.
That sign-up bonus is a free $88 just for signing up a new account and a whopping 100% up to $888 match on your first deposit!
Prizes for Top 50 Finishers in Each $3,000 Daily Tournament
One of the following prizes will be awarded to the top 50 players (along with the cash prize for finishing in the tournament) and each tournament will offer a different prize chosen at random.
GoPro camera
Tournament tickets
Bluetooth stereo speaker
888poker table mat
Cash bonuses
Casino freeplay
888Poker kit
888poker deck of cards
Finish in the top 50? Your prize will be revealed in mail.
How to Get More $3,000 Unexpected Giveaway Tournament Tickets
You will get two extra daily $3,000 Unexpected Giveaway tickets by completing daily 888poker Missions, but you must be a depositor and have played in at least one $3,000 Unexpected Giveaway free tournament.
Complete five Daily Poker Missions in one week and you'll win an EXTRA surprise that has been randomly selected — possibly $100 cash!
If you've deposited with the 888poker cashier, you'll be eligible to play the Wheel of Mystery game every day — the prizes vary but could include a $3,000 tournament ticket. If you haven't deposited, you get a one-off free spin.
888poker has a lot of unexpected prizes waiting for you every day and you can win your share of $500,000 cash guaranteed in daily tournaments; $265,000 in bonuses; $75,000 in goodies; $60,000 buy-in tournament tickets; and $100,000 in EXTRA surprises.
The $3,000 Unexpected Giveaway Free Tournaments kick off every day at 00:05, 12:05, and 19:05 GMT from September 7 to November 11, 2015.
Head for 888poker and stake your claim on the incredible amount of cash and prizes that are waiting to be won. It's time to get in and scramble for your share and today is the best time to start.
Be sure to read the Terms & Conditions for this promotion at 888poker.
Get all the latest PokerNews Canada updates on your social media outlets. Follow us on Twitter and like us on Facebook!