You Can Still Win €1,000,000 at Unibet Poker (Even If You Suck at Poker)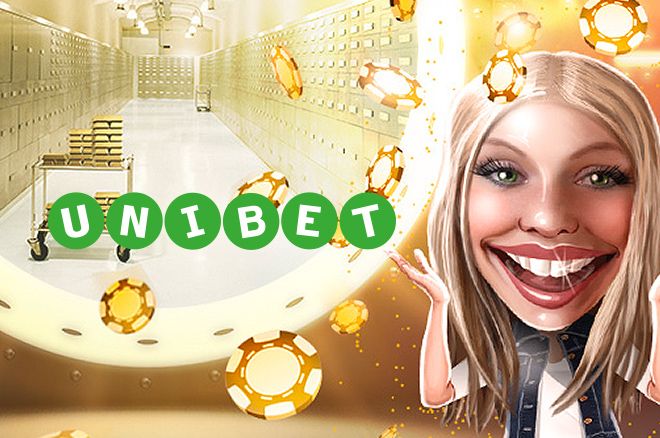 It is hard to believe that Unibet Poker is already celebrating its 200 millionth hand. It seems like just yesterday the site moved away from the Microgaming Poker Network and launched as an independent network powered by Relax Gaming.
To help celebrate this milestone, Unibet Poker wants to give you 101 chances to win free money, including one chance to have your dreams come true by winning €1 million, and here's how.
Starting with the 195 millionth hand, every 100 thousand hands until the 205 millionth hand, Unibet Poker will be awarding the players seated and playing at a ring game table cash rewards, with the winner of the hand winning a bit more. As a tip, you can win more if your table is selected by using multiplier based off the stakes you are playing and the number of flops you have seen in the last 60 minutes leading up to the milestone hand.
The cash rewards here are a nice start, as they could reward you anywhere from a few bucks to over €10,000, however, what you probably want to know is how to get your chance to get your hands on the top prize of €1 million.
Head to Unibet Poker for more info.
On the 200 millionth hand, Unibet Poker will be awarding the winner based on the hand they won with. If you win with just a high-card, you will start off by winning €10,000 with the prizes moving up from there. If you are lucky enough to win with a straight flush, you will win a cool €250,000.
If you win with a royal flush, you will be awarded a massive €1-million top prize! This is all on top of other prizes you can win based on the stakes you are playing and the flop-multiplier. And of course, players just seated at the table where the 200 millionth hand is dealt will also win a tidy sum.
Don't let this free money pass you by. Head to Unibet Poker today to help celebrate this amazing milestone, and see how much free money you can win!