If You Like Free Poker Games, You Will Love Our Event on April 9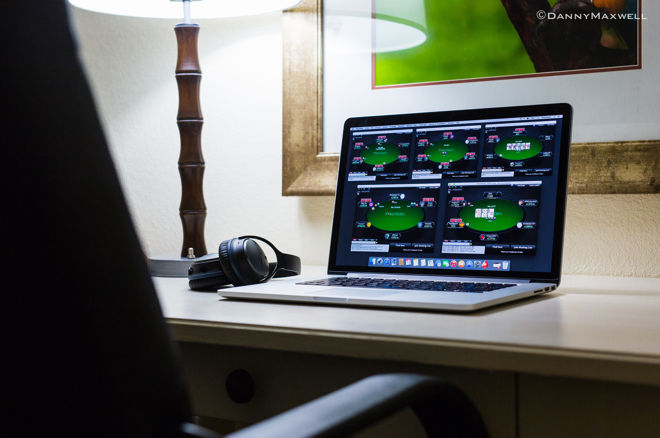 With all eyes on the $1,000,000 freeroll starting at PokerStars on March 19, it's very easy to miss many of the other great free tournaments on the schedule.
While a free tournament with a cool round million on tap is sure something most of us can only dream of, ask yourself: what's hiding behind that ginormous prize pool?
Big numbers are like flashy headlines: they hide something you are not supposed to see.
Sure, $1,000,000 is a breathtaking figure, especially for a free tournament, but what about the field? How many people are going to be there?
How many hungry grinders are going to assault the tables and give you the hardest of times just for the sake of a min-cash in the Million Dollar Freeroll?
What About an Easy $5,000 Freeroll?
Bear with me. I understand the tournament I am about to tell you about doesn't sound nearly as sexy as the $1,000,000 monster event, but I do think there's something you need to know about it before you make up your mind.
On April 9, PokerStars will run another special freeroll that is set to distribute $5,000 in cash prizes to all those who finish in the money.
Not only this tournament is going to attract fewer players than the $1M one (and we all love small fields), but the requirements to be eligible to play make it even better for you!
The only chance to play in this event is to have an account at PokerStars that you opened via PokerNews and to have made your first deposit after Jan. 1, 2016. If this sounds familiar, you are all set. Head to the tournament, register, and get ready to play for $5,000!
The $5,000 GTD. private freeroll can be found in PokerStars' lobby with the information below:
Name: PokerNews $5K
Date: April 9, 2016
Tournament ID: 1450465812
Time: 15:05 ET (registration ends after 2 levels)
Qualification: For PokerNews players that made their first deposit in 2016; no VPP requirement
If you don't have an account at PokerStars yet, all you have to do is click here to open PokerStars in a new tab, sign up for a new account and enter the marketing code "PNEWS4", then use the code "STARS600" on your first deposit. After that, register for the event in the lobby and you're all set.
What's even better is that by doing all this before March 19, you can also use the very same deposit to earn a ticket for the next $1,000,000 freeroll and get a shot at even more free money!
What are you waiting for? Head to PokerStars.com today and start your journey to the biggest and the easiest freerolls of 2016!
Get all the latest PokerNews Canada updates on your social media outlets. Follow us on Twitter and like us on Facebook!