If You Read One Article About the WSOP, Make It This One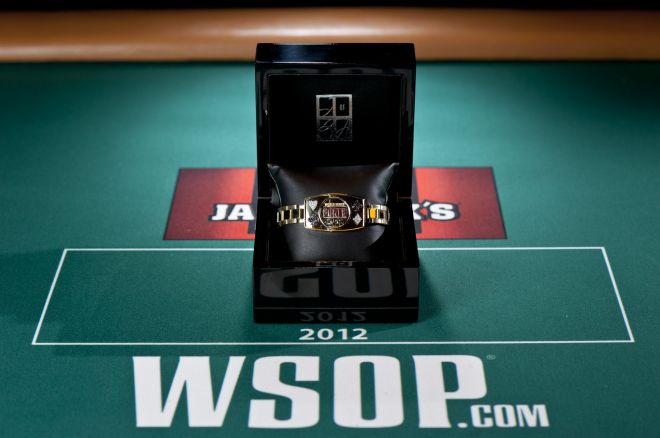 We all dream to fly to Las Vegas and play in the World Series of Poker (WSOP). In over a decade in the poker industry, I never met someone who didn't dream to spend their summer in Las Vegas to play with the stars and be part of the most intense and prestigious poker event of the year.
It's not even about the bracelets, though; it's about the WSOP.
It's true that those golden pieces of poker history can change one's life — especially for the cash prize they usually come with them-- but the WSOP is much more than gold and cash.
The WSOP is about dreams and passion.
Unfortunately, the WSOP is expensive too. One needs to get to Las Vegas, book their stay, choose carefully the events to play, join those people said to be "the juiciest cash games ever!" (yeah, right...), stay away from some 'particular' offers...
So, the question is: What happens when you really, really want to go to Vegas but your bankroll is really, really miserable?
Easy, you play at 888poker.
Freeroll Your Way to the 2016 WSOP!
If you can't pay for a trip to Las Vegas, go there for free.
You don't need to get into some kind of hitchhiking marathon or rob a gas station (don't do that; IT'S NOT COOL). You just have to play at 888poker!
Here's how it works:
On June 1, 2016, 888poker hosts a once-in-a-lifetime freeroll that is only open to players who have created their 888poker accounts via PokerNews links.
New and existing customers can play provided that they have deposited at least $50 between April 1 and May 31, 2016.
PS: You don't have to deposit the entire $50 in one go, you can make several deposits if needed, but they must total at least $50.
If you meet these simple qualification requirements, get ready to play your cards right, since the last player standing in the PokerNews-exclusive event will leave the room with a $3,000 WSOP package including:
$888 buy-in to the Crazy Eights event at the 2016 WSOP, which has a guaranteed first place prize of $888,888
Four nights' accommodation at the Rio All-Suite Hotel & Casino
$1,400 for travel expenses
888Live poker kit
That's awesome, right?
So, here's the deal. If you already have an account at 888poker and you opened it through PokerNews, make sure you meet the $50 requirement and secure your seat.
If you don't have an account at the second-largest online poker site yet, jump on the next chapter of this quick guide to playing the WSOP for free and discover how to get a huge $88 no-deposit bonus.
FREE $88 Bonus To Play at 888poker
888poker welcomes all their new players with a free $88 no-deposit bonus.
Last month, we published a long walkthrough to show you how the no-deposit at 888poker works. You can check that one or you can just take the money and run. If you wish to do so, then:
Sign up for a free account
Play
You do not need to deposit to get the free $88 bonus, but you need to make sure you throw $50 into your account by May 31 to earn a seat in the special WSOP Freeroll we will run on June 1.
Think about this: When you opened this article, you wanted to go to Las Vegas but you didn't have enough money for it. Now, you know that you just need to visit 888poker to freeroll your trip to the WSOP and to get a $88 bonus to play online. How cool is that!?
Get all the latest PokerNews Canada updates on your social media outlets. Follow us on Twitter and like us on Facebook!