A $5,000 Freeroll to Forget About Brexit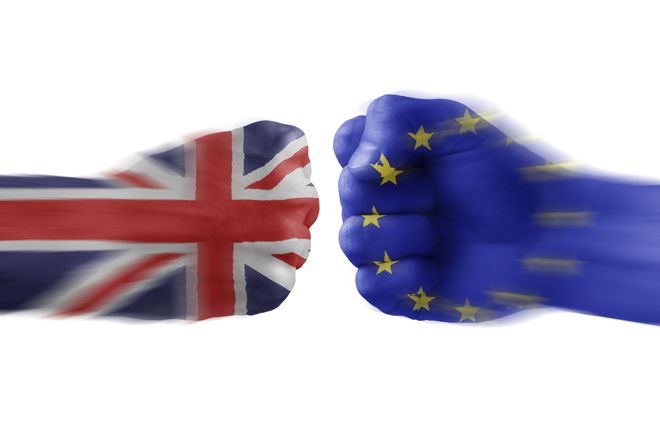 What a week this has been for the people of the United Kingdom!
First, they voted out from the European Union in one of the most controversial referenda of the last decades. Then Iceland, the Cinderella-son of football knocked them out from the Euro 2016 football championship after a wonderful match in Nice.
To forget about these dramatic events and to give Queen Elizabeth II a reason to smile in this hot this summer, we are decided to celebrate the unity of the poker world with a special $5,000 freeroll running at PokerStars on July 10!
You Can't Brexit From Poker!
You don't need a passport or a visa to join this event. In fact, you don't even need to know who David Cameron, Boris Johnson, Nigel Farage, and Jeremy Corbyn (who?) are, to play for a share of $5,000 and be happy in July.
As long as you a) have an account at PokerStars, b) you opened it through PokerNews, and c) you made your first deposit after January 1, 2016 - you are all set and ready to go.
Simply use the info below to find the event at PokerStars, register, and get ready to play.
$5,000 Freeroll: Tournament Details
Name: PokerNews $5K
Date: July 10, 2016
Tournament ID: 1549481658
Time: 15:05 ET (registration ends after 2 levels)
Qualification: For PokerNews players that made their first deposit in 2016; no VPP requirement
Need An Account?
If you do not have an account at the world's largest real-money online poker room, follow the three steps below and not only can you play in our first post-Brexit freeroll but also be able to play in all the other PokerNews-exclusive $5,000 tournaments hosted throughout the year.
Enter the marketing code "PNEWS4"
Use the code "STARS600" at your first deposit
Nobody knows what's going to happen in Europe. Some say the U.K. won't leave the European Union, some say Northern Ireland and Scotland will leave the U.K., others even say Australia might surprise everyone take their Star in the European flag to keep being part of the Eurovision song contest.
In this time of uncertainty and political turmoil, do yourself a favour: choose the largest poker room in the world for your online poker action and do it through PokerNews to play for a share of $5,000 every month. You'll love it.
Lead image courtesy of AssoDigitale.it
Get all the latest PokerNews Canada updates on social media. Follow us on Twitter and like us on Facebook!