Learn How to Grab the Samsung S6 Edge Plus For Free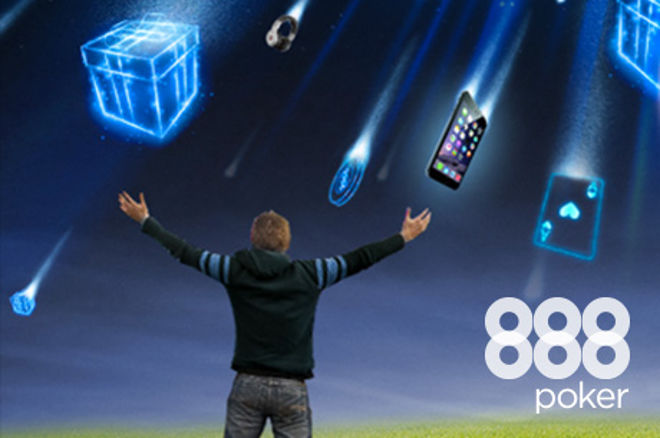 A lot of poker players begin playing at 888poker because of the awesome welcome package they offer. But then players stick around for the wide variety of games, huge tournaments, great software, and an amazing rewards program known as the 888poker Club.
Joining the 888poker Club is absolutely free and is very easy. If you're already enjoying all the great games at the world's second-largest real-money online poker room, you're automatically a member of the club. It doesn't get easier than that.
However, if you're not already playing at 888poker, we have great news for you because not only can you join this amazing rewards program, but you can get a bunch of free money as well! Simply download 888poker through PokerNews Canada and you'll be awarded $8 in cash for free without even making a deposit along with a $80 bonus for a generous free total of $88 in house money!
When you're ready to make a deposit, just use the bonus code POKERNEWS20, deposit at least $20, and 888poker will credit your account with an additional $20 in cash for free! On top of that, your next deposit will be 100 percent matched in the form of a bonus up to $888!
Once you start playing, you'll automatically be part of the 888poker Club and be able to complete challenges. Those challenges will help you achieve new levels in the program, which in turn reward you gold tokens you can use in the Rewards Store to purchase a wide variety of lucrative items. You can learn more about how the 888poker Club works in this article.
Here is just a sample of some of the great things you can grab for free in the 888poker Rewards Store:
Cash Bonuses, Tickets, and Cold Hard Cash
Many believe there's nothing better than rewarding yourself with poker and casino cash bonuses and tournaments tickets.
One of the best parts about this is that these are among the cheaper items in the Rewards Store. For example, you can purchase a $1 tournament ticket for just 100 gold tokens, which is something you can accumulate very fast.
Cash bonuses and tickets aren't for everyone though, as many like to save their points up for something a bit more special. If, however, you aren't playing a high volume, think about setting your sights on the many bonus and ticket options in the store as you can grab those rewards pretty quickly.
---
Poker Accessories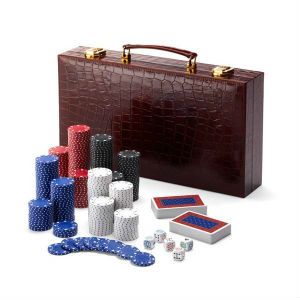 If you want to show off during your next poker home game, we recommend saving up your gold tokens for some of the poker accessories available at the Rewards Store.
You can reward yourself with the Aspinal of London Leather Poker Set for 59,150 gold tokens, which is sure to impress all your friends at your next home game. The best part about it is that it comes with a leather suitcase for you to carry the chips, cards, and dice that come with the set. You'll also look like a bad ass carrying it, or possibly like an accountant which is a little less bad ass.
There are many other poker accessories you can choose from, including a dealer's puck (960 gold tokens), a variety of jumbo playing cards (1,190 to 1,425 gold tokens), a poker timer (1,190 gold tokens), and even an automatic card shuffler (2,545 gold tokens) because, let's face it, we're all tired of watching that one friend who has no idea how to shuffle the deck.
---
Electronics: Smartphones, Televisions, Computers, and More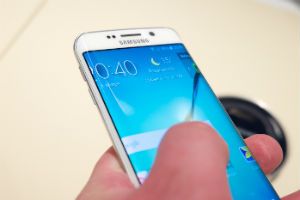 Like many poker players, you probably are on your smartphone non-stop.
While these items are some of the more expensive ones in the store, if you save up your gold tokens you can help yourself to just about any piece of technology you can think of, including smartphones, computers, cameras, gaming consoles, tablets, smart watches, and even home cinemas.
One of the best items in this category worth saving for is the Samsung S6 Edge Plus for 123,215 gold tokens. You may, however, prefer going for one of the amazing televisions available in the store, including the Sony Bravia 48" Full HD LED Smart TV for 107,210 gold tokens.
If you love Apple products, there's a separate section for all the latest Macbooks, iPhones, iPads, iPod Touches, and Apple Watches for you to enjoy.
---
Gadgets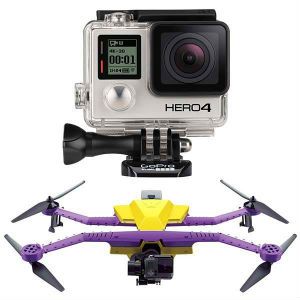 Owning the latest electronics is certainly a way to show off to your friends, but gadgets might even be flashier! What I'm personally saving up for is the AirDog - The Action Sports Drone & GoPro Hero 4 for 294,540 gold tokens. I love the idea of flying a drone in the sky and recording the action from up above.
There are literally dozens of other items to choose from, including smart watches, iRobots, smartpens, and GPS navigational systems ranging from 2,580 gold tokens to 469,150 gold tokens.
Once again, this you'll need to complete a lot of Challenges to move up levels and earn a plethora of gold tokens, but like me, you may find this worth the journey.
---
Jewelry and Watches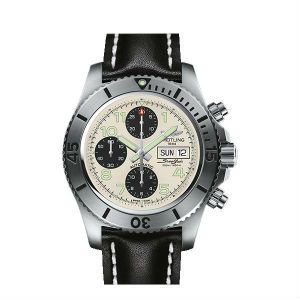 We all like fancy things that are sometimes just too expensive to buy.
However, you can save up some gold tokens to purchase some of the fanciest jewelry and watches around, including the Breitling Superocean Steelfish Gents Watch for 558,355 gold tokens.
There are many other cheaper watches you can buy for fewer coins that are still awesome to have around your wrist including the Tommy Hilfiger Men's George Watch for 18,150 gold tokens and the Lacoste Men's Austin Watch for 18,375 gold tokens.
There are plenty of amazing watches up for grabs for women too, including the Omega Constellation Bi-Metal Ladies Watch, the Cartier Ronde Solo De Cartier Ladies Watch, and the Louis Vuitton Tambour Brun 39.5mm Watch
So why not work your way up the ladder in the 888poker Club to grab any of the amazing items we recommend or others available in the Rewards Store. Download 888poker today to get started!
Get all the latest PokerNews Canada updates on social media. Follow us on Twitter and like us on Facebook!