Unibet Poker Launches Rio Showdown Tournament Series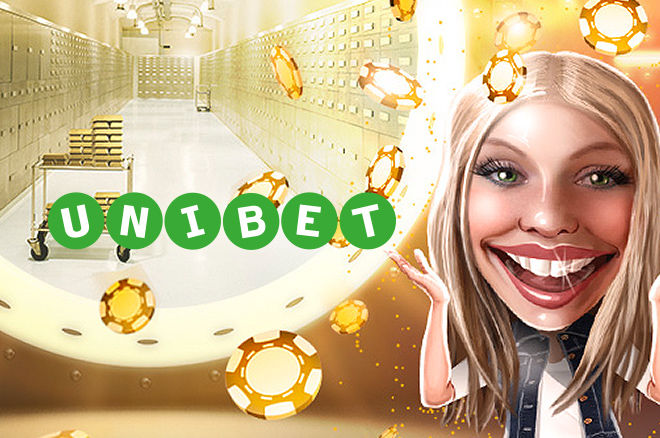 Online poker is alive and well and, if you head to Unibet Poker between August 5-21 to compete in the Rio Showdown MTT Series, you may be fortunate enough to win and travel to Brazil. You and four other Unibet player could win a once in a lifetime travel experience that they'll cherish forever.
The Rio Showdown MTT Series consists of 65 online poker tournaments with buy-ins of €0, €2, €4, and €10, and you earn points based on your finishing position in each of those 65 events. Only your best 25 results count towards the leaderboard so it is definitely worth your while playing in as many events as you can in order to increase your chances of climbing the leaderboard.
Whoever finishes at the top of the leaderboard wins a Brazil adventure, which, we will be honest, looks absolutely amazing. The winner jets off to Brazil to go tracking jaguars. Yes. Jaguars. I mean, it could be slightly terrifying to be on the lookout for a giant lethal cat, but amazing nonetheless. On top of the jaguars, the package consists of:
Five-night stay for two people in an eco-lodge
Daily animal tracking with a nature conservationist by motorboat, 4x4, and horseback (the jaguar part)
All meals are included
€2,500 paid in cash into your Unibet account to cover flights and other expenses
Finishing second on the Rio Showdown MTT Series leaderboard wins you a luxury trip for two to the English capital, London. Another awesome trip, albeit it'll be sans jaguars. Third place gives you the chance to visit the picturesque Blue Lagoon in Iceland, fourth place sends you on a five-star break to Amsterdam, with fifth place sending that finisher to the gastronomic capital of Spain, San Sebastian.
In total, 100 leaderboard places are paid as shown in the table below:
| Leaderboard Position | Prize |
| --- | --- |
| 6-10 | Unibet UK Tour package |
| 11-20 | €250 Unibet Open ticket |
| 21-30 | €100 cash |
| 31-50 | €50 cash |
| 51-100 | €25 cash |
All of the 65 tournaments are open to every Unibet player, although to gain entry to the tournaments with a €0 buy-in you must place a bet of at least €5 on a betting market related to the 2016 Brazil Olympics.
If you'd like to be in with a chance of winning one of these awesome prizes you're going to need a Unibet account. So yea, in order to become best friend with a jaguar, you'll need to sign up today.
Download Unibet Poker via PokerNews Canada and within minutes you'll be ready to hit the vibrant, colourful tables, and start grinding. All new Unibet Poker customers receive a welcome bonus of €200, which clears in manageable chunks, keeping a constant flow of bonus money coming into your account.
| Level | Rake | Cash reward | Reward % |
| --- | --- | --- | --- |
| 1 | €2 | €1 | 50% |
| 2 | €10 | €4 | 40% |
| 3 | €50 | €15 | 30% |
| 4 | €150 | €40 | 27% |
| 5 | €588 | €140 | 25% |
Will you be heading to Rio this summer? If you play your cards right during the Rio Showdown MTT Series, you may just be doing exactly that.
Get all the latest PokerNews Canada updates on social media. Follow us on Twitter and like us on Facebook!
Photo of Jaguar via Wikicommons