Win a Trip to Tallinn at bet365's Cash Game Festival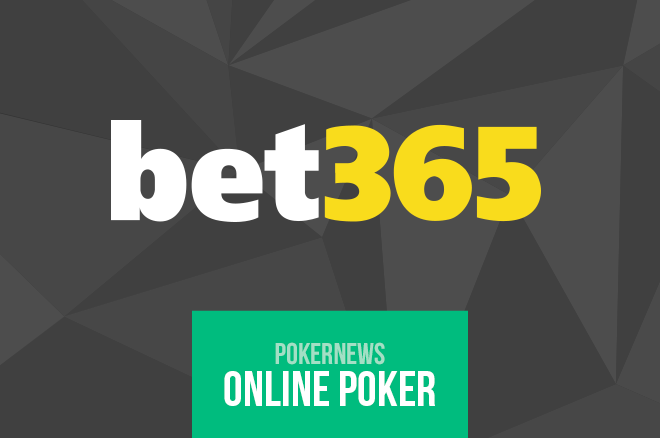 Tournament poker seems to receive more than its fair share of being in the limelight, leaving cash game players to go about their business in relative anonymity. Not anymore.
Bet365 is giving 20 lucky cash game players the chance to fly to Tallinn in November, armed with €2,000, for the exciting Cash Game Festival.
Bet365 Poker cash game players can win a €2,000 Cash Game Festival package by completing daily or weekly missions to gain access to a €2,000, €15,000 and €20,000 Cash Game Festival Freeroll. These missions are extremely simple to complete and include such tasks as winning five cash game hands on Premium Tables, seeing 75 flops while playing Six-Plus Hold'em and winning 125 cash game hands on Speed tables.
The €2,000 Cash Game Festival freeroll has one €2,000 package up for grabs, while the €15,000 Cash Game Festival freeroll comprises of five €2,000 packages and 50 x €100 prizes. The huge €20,000 Cash Game Festival freeroll awards five €2,000 packages and 100 x €100 prizes.
If you're lucky enough - or should we say skilful enough - to get your hands on a €2,000 Cash Game Festival package, you'll walk away with:
€400 for travel and spending money for up to two people
€800 event buy-in (€400 for the feature table and €100 for subsequent days)
Five nights of accommodation at the Radison Blu Sky Hotel, checking in Nov. 16 and checking out Nov. 21
Superb hospitality
Due to the laws in Tallinn, only players 21 years or older can win one of the Cash Game Festival prizes, but those under 21 can still take part in the promotion as they'll simply win the cash equivalent.
Any player who wins a €2,000 Cash Game Festival package must travel to Tallinn, Estonia, otherwise the package is forfeited. If you win more than one package, you will receive the cash equivalent for any additional packages.
What is the Cash Game Festival
Are you wondering what the Cash Game Festival is? Awesome is what it is! So far, the Cash Game Festival has taken place in Tallinn, Malta, Bulgaria and London, and has been a roaring success at each of those stop.
This latest Tallinn stop promises at least 18 cash games tables will be available 24 hours per day between Nov. 16-20, with a variety of stakes available and a wide selection of games including hold'em, Omaha, six-plus hold'em, Open Face Chinese Poker, and the ridiculously addicted Sviten Special, otherwise known as Drawmaha!
Winning a €2,000 Cash Game Package at bet365 gives you the chance to meet new people, travel to an amazing city, try some new poker variants and hopefully win a nice bundle of cash, all for free. What's not to like about that?
Download bet365 today and enjoy a 100% up to €100 bonus on your first deposit.
---
Get all the latest PokerNews Canada updates on social media. Follow us on Twitter and like us on Facebook!