Hold Onto Your Hats, Wild Twister is Here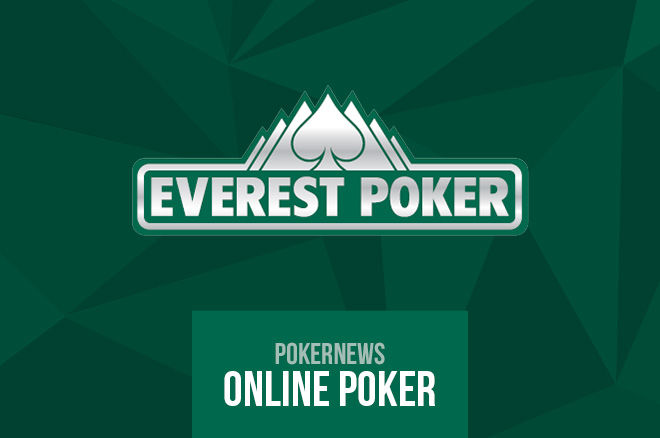 Anyone who has sat down at one of the Twister Poker tournaments at Everest Poker will no doubt have enjoyed an exhilarating experience.
It would be difficult for Everest Poker to make the action even hotter, but believe us when we say Everest has managed to do exactly that.
Twister Poker is Everest Poker's take on jackpot sit & go tournaments. They are three-handed tournaments played to a hyper-turbo blind structure and the prize pool is chosen at random before the first cards are dealt. The prize pool for a Twister Poker game is randomly selected and is between twice and 1,000 times the buy-in for the tournament, meaning players can win up to €50,000 from one fast-paced game and do so in a matter of minutes.
Everest Poker has now launched what it is billing as Wild Twister, an even faster, fiercer version of Twister Poker where each of the three entrants are set all in every hand. These Wild Twister tournaments are currently available with a buy-in of €0.50 and have prize pool multipliers of between two and 100, meaning you can win up to €50 in what will likely be less than a minute.
Wild Twister Prize Structure
| Multiplier | Prize | Chance from 250,000 games |
| --- | --- | --- |
| 100 | €50 | 50 |
| 40 | €20 | 450 |
| 20 | €10 | 1,000 |
| 10 | €5 | 10,000 |
| 4 | €2 | 42,500 |
| 2 | €1 | 196,000 |
The Wild Twister games are open to all Everest Poker players so all you need to get involved with this new format is an Everest Poker account with at least €0.50 in it. If you don't have an Everest Poker account, download the software via PokerNews, and when you make your first deposit, Everest Poker will match it 200 percent up to a maximum of €1,500.
In addition to the welcome bonus, you'll also get your hands on a free €10 worth of tournament tickets, a token to a choice of three weekly freerolls, each with a €1,000 prize pool, and 20 Reward Points that can be redeemed for cash rewards or entry into rewards tournaments.
Once you have a funded Everest Poker account, head to the Wild Twister games and see if you can stand the frantic pace. If you're wearing a hat, we suggest you hold onto it.