King's Casino to Roll Out the Red Carpet for New Hotel Rooms at the German Poker Championship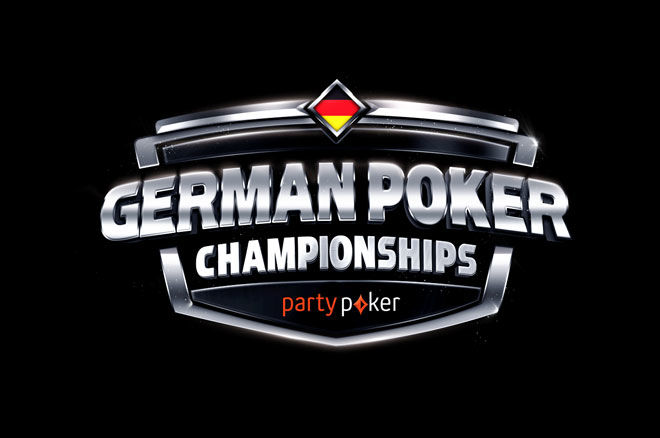 In a couple of months, King's Casino, located on the border of Germany in Rozvadov, Czech Republic, will complete its much anticipated in time for the German Poker Championship on Aug. 9-14.
King's Casino owner Leon Tsoukernik said in a press release that he plans to roll out the red carpet to provide a true VIP experience to help celebrate the opening. Tsoukernik also plans for rooms to sell out fast.
"I think the new rooms will sell out fast so get booking – as the event coincides with the opening of the new hotel it is one of the biggest days in the history of King's so be prepared for surprises," Tsoukernik said. "I would love everyone to come and support and celebrate and with this German Poker Championship we have one of the most progressively structured tournaments in the world and you don't want to miss it."
Tsoukernik also provided a preview of what is to come.
"I am expecting most facilities to be ready for use from Thursday, Aug. 10 with the Wellness Centre Spa opening later in the year. I cannot express how excited I am about the future at King's," Tsoukernik said.
The German Poker Championship Guarantees €2 Million in Prize Pools
The German Poker Championship promises to be one of the biggest of the year in Europe with tournaments guaranteeing over €2 million in prize pools.
The highlight of the poker festival is the German Poker Championship Main Event from Aug. 10-14. Players can not only kick off the action live at the casino but also have the opportunity to play Day 1s at partypoker beginning on Aug. 6.
Similar to the partypoker LIVE MILLIONS event in the United Kingdom, players can also choose to play Phase 1 tournaments at partypoker. These tournaments cost €220 and players ended with chips bring them forth to Day 1. This unique structure, along with satellite and feeder tournaments, allows players regardless of their bankroll to play in one of the biggest festivals of the year.
There are many other huge events with big guarantees planned. Also, the festival will feature the very popular Ca$hKing$Here is a look at all of the highlights.
German Poker Championship - €1 Million Guaranteed, €2,200 Buy In (Online Day 1 is Aug 6. – Two Live Day 1s begin Aug. 10)
GPC Super High Roller - €500,000 Guaranteed, €25,000 Buy In (Aug. 12-13)
GPC 8 Max High Roller - €250,000 Guaranteed, €5,300 (Aug. 9-10)
GPC 8 Max - €200,000 Guaranteed, €2,200 Buy In (Aug. 12-13)
GPC 6 Max - €100,000 Guaranteed, €2,200 Buy In (Aug. 13-14)
Ca$hKing$ - The infamous high stakes live streamed cash games (Aug. 10-11)
GPC Mini – €200,000 Guaranteed, €220 Buy In (Aug. 11-13)
Email [email protected] or telephone +420374616050 to book one of the new rooms in time for the German Poker Championship.