The Everest Poker Welcome Package is Right For You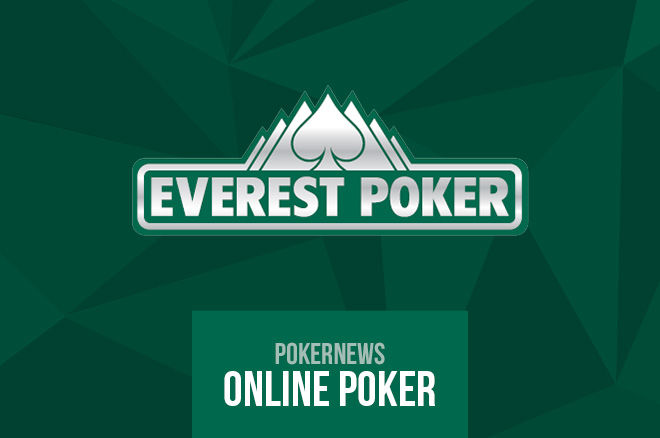 If you are thinking of joining a new online poker room, you should consider joining one with one of the best welcome packages.
The welcome packages don't get any bigger than they do at Everest Poker, one of the flagship online poker rooms at the popular iPoker Network.
Regardless of whether you are ready to deposit a bundle or just a small amount, Everest Poker's welcome package has your covered. If you sign up to Everest Poker through PokerNews, you will be awarded a huge 200 percent deposit up to €1,500. If you don't have €750 to spare as the 200 percent bonus also applies to smaller deposits as well.
In addition, after making your first deposit, Everest Poker will award you a free €10 in the form of five €1 tokens and one €5 token, a token for the €1K Series Tournament and 20 Summit Points, which can be used to enter Summit Point tournaments or redeemed for cash rewards.
To put this in perspective, a small €20 first deposit will award you more than €50 including €40 in bonus, €10 in tokens, a freeroll token and awards points.
If you are worried about the bonus being difficult to clear as you may have encountered at other online poker rooms, rest assured it is pretty easy to clear some if not all of your bonus.
The bonus is released in three stages with the first stage releasing a portion of the bonus based off 100 percent of the rake paid. The second stage is at a 50 percent clearance amount while the final stage is at a 25 percent clearance amount.
Here's a look at how easy the bonus is to clear if you deposit €20 for a €40 bonus:
€5 back on the first €5 you spend on tournament fees and cash game rake
€15 of the next €30 you spend on tournament fees and cash game rake
€20 of the next €80 you spend on tournament fees and cash game rake
Welcome packages as generous as this one aren't available everywhere. If you like free money and more, sign up to Everest Poker today.