TigerGaming Bad Beat Jackpot at $420,000 and Growing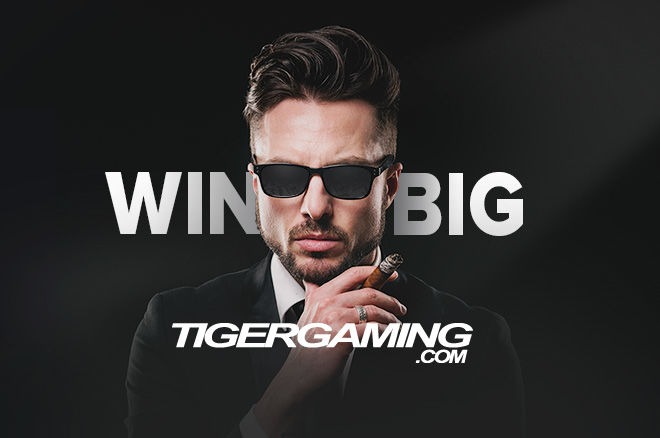 Bad beats are part of poker. They often come at the worst times. Instead, why not make your worst bad beat your biggest win.
TigerGaming is giving you the chance to walk away with a huge six-digit award by hitting the bad beat of your lifetime on its bad beat tables.
The jackpot is currently at over $420,000 and growing. To have a chance to trigger the jackpot you must be playing at a designated bad beat table with a star next to it.
From there, you must lose a hand while holding quad jacks or better while both you and your opponent are using both of your hole cards in a game with at least four players initially dealt cards.
If the jackpot is triggered, the loser in the hand will walk away with 35 percent of the jackpot, while the winner of the hand will be awarded 17.5 percent. Just by participating in the hand you will be awarded something as the rest of the table will share 17.5 percent. The remaining 30 percent will be used to seed the next jackpot.
If you think this can't happen to you, think again. On May 24, 2017, "Catfancy" suffered a huge bad beat to change his or her lifestyle and was immediately awarded $229,350.34. Everyone else on the table walked away with amounts that they were jumping for joy with.
Need an Account?
In order to have a chance at this huge bad beat jackpot, you will obviously need an account at TigerGaming. Don't worry if you don't already have one as we are about to share how you can help yourself to one of the best welcome packages available anywhere.
Create your free TigerGaming via PokerNews Canada and deposit at least $50 and your deposit will be matched up to $2,500 simply by sending an email to [email protected] with the bonus code "NEWTG" in the subject line of your email. The TigerGaming support team will quickly get back to you and fund your bonus account.
Not only is the bonus potentially big, but it is easy to clear as well as it releases into your available account balance in tiny $5 chunks for every 1,500 comp points earned. You have 60 days to release the full bonus amount after which your remaining bonus will be forfeited.