TigerGaming Poker Bad Beat Jackpot Approaching $400K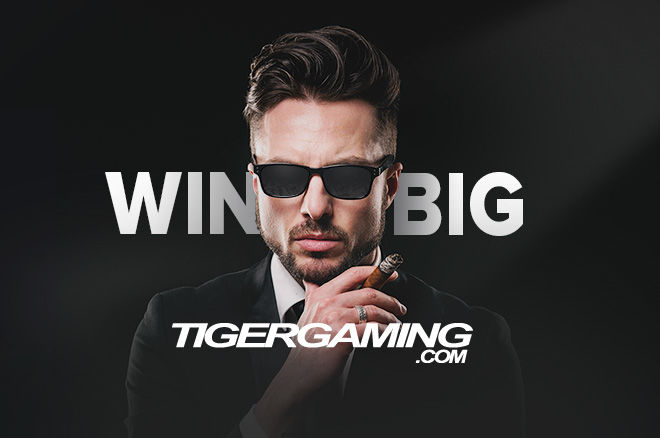 We have all had to endure bad beats at the poker tables; they are part of the game and we have to accept them. When you experience a horrible beat, it is normal to feel down or upset, but if they happen to you at TigerGaming, you may find yourself elated thanks to the unlimited bad beat jackpot that is available there.
TigerGaming's Bad Beat Jackpot tables can be identified easily by the star next to them in the cash game lobby. These tables play the same as any other at TigerGaming except an additional $0.10 per $4 in the pot (up to a maximum of $05.0) is taken as a bad beat jackpot contribution.
To trigger the bad beat jackpot, which currently stands at more than $360,000, four or more players must be dealt into the hand and one player must lose with four-of-a-kind jacks or better. If this horrific beat occurs, everyone is a winner because the bad beat jackpot is distributed as shown below:
35 percent of the bonus is awarded to the player who lost with four-of-a-kind jacks or better
17.5 percent of the bonus is awarded to the winner of the hand
17.5 percent of the bonus is split evenly among the rest of the players at the table
30 percent of the bonus is seeded back for the next Bad Beat Jackpot
On Feb. 9, "ONEnDONE" literally hit the jackpot and collected $137,177. The jackpot was hit again three months later, on May 24, by "Catfancy" who walked away with a massive $229,350.
Anyone who downloads TigerGaming via PokerNews Canada can get their hands on a huge 100 percent up to $2,500 bonus. If you make a deposit of between $50 and $2,500, then email [email protected] with the bonus code "NEWTG" in the subject heading, you will see your deposit amount matched 100 percent in the form of a bonus. Then each time you earn 1,500 Comp Points, $5 of your bonus is released into your account balance.
You have 60 days to release your bonus funds. Any bonus funds not released in this time are forfeited