Get Rewarded For Your Bad Beats at TigerGaming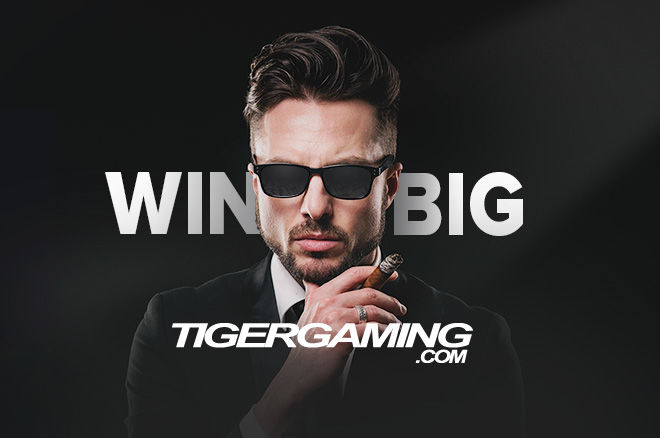 A bad beat jackpot valued at over $430,000 was recently triggered at TigerGaming on July 21.
A player with the screenname "5 Fives" suffered the bad beat of his lifetime and collected a huge sum of $151,711, with other players at the tables also being awarded.
It didn't take too much time for the bad beat jackpot at TigerGaming to climb once again as it is now over $225,000. While the jackpot won't be easy to trigger, it isn't as hard as you may be thinking.
The first step is to find a table where you can qualify for the jackpot. These tables are clearly designated as bad beat tables with a star next to it.
The next step is to grind away hoping for a really huge bad beat that would normally give you nightmares. You can trigger the jackpot if you lose a hand with quad jacks or better while both you and your opponent are using both of your hole cards in a game with at least four players initially dealt cards.
You don't have to be the loser in the hand that triggered the bad beat jackpot, although it certainly helps considering you would walk away with 35 percent of the jackpot. The winner of the hand also is handsomely awarded 17.5 percent of the jackpot and simply by participating in the hand you will be awarded something as the rest of the table will share 17.5 percent. The remaining 30 percent will be used to seed the next jackpot which is one reason the current jackpot was able to grow so fast.
Need an Account?
In order to have a chance at this huge bad beat jackpot like "5 Fives" did on July 21, you will obviously need an account at TigerGaming. The good news if you don't already have one is that the online poker room has one of the most robust welcome packages available anywhere.
Create your free TigerGaming via PokerNews and deposit at least $50 and your deposit will be matched up to $2,500 simply by sending an email to [email protected] with the bonus code "NEWTG" in the subject line of your email. TigerGaming has some of the best support around and will quickly get back to you and fund your bonus account.
In addition to the bonus being potentially big, it is also easy to clear as well as it releases into your available account balance in tiny $5 chunks for every 1,500 comp points earned. You have 60 days to release the full bonus amount after which your remaining bonus will be forfeited.