TigerGaming Bad Beat Jackpot Breaks Through $400K Barrier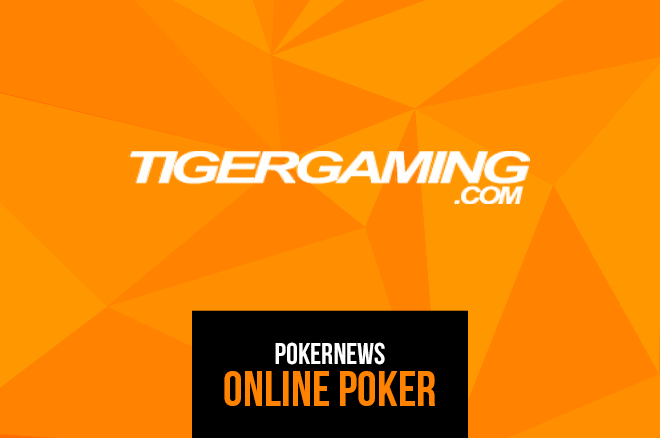 You're sat in your favorite chair, laptop on your knee, playing some online cash games. You look down at pocket jacks and call a raise from one of your opponents.
The flop is dealt and it is beautiful; two jacks and a queen for a full house. A brief raising war ensues and you're all in against pocket queens and look set to scoop a substantial pot. The turn is a brick and your heartbeat increases as you envisage the pot sliding your way. A few moments later, the river is dealt. It is a queen, gifting your opponent a better four-of-a-kind, but you are ecstatic and punch the air in delight. Why? Because you, my friend, have just triggered the TigerGaming Bad Beat Jackpot.
How it Works
TigerGaming's unlimited bad beat jackpot is in play whenever you sit at one of the site's special bad beat designated tables – they have a star next to them in the lobby – and is triggered when someone loses with quad jacks or better. To fund the bad beat jackpot, $0.10 per $4 in the pot, up to a maximum of $5, is taken from the table, but don't worry about this because if the jackpot is triggered, everyone will more than make their money back as the huge sum of money, currently more than $402,000, is shared like this:
35 percent of the bonus is given to the player who had the bad beat (the loser of the hand)
17.5 percent is given to the winner of the hand
17.5 percent is split evenly among the other players at the table
30 percent is used to seed the next jackpot
This means if you were on the receiving end of a qualifying bad beat right now, your TigerGaming account would be receiving a welcomed $120,600 deposit.
Get in on the Action
In order to have a chance at winning a share of this massive bad beat jackpot, you need an account at TigerGaming. Don't worry if you don't already have one because PokerNews can help.
Create your free TigerGaming account via PokerNews and when you deposit at least $50, your deposit will be matched up to $2,500 simply by sending an email to [email protected] with the bonus code "NEWTG" in the subject line of your email. The TigerGaming support team will quickly get back to you and fund your bonus account.
Not only is the bonus potentially big, but it is easy to clear as well as it releases into your available account balance in $5 chunks every time you earn 1,500 comp points. You have 60 days to release the full bonus amount after which your remaining bonus will be forfeited.
Head to TigerGaming today and never worry about suffering from horrific bad beats again. In fact, you may start hoping for one!