Have You Got What it Takes to be a bet365 Elite Warrior?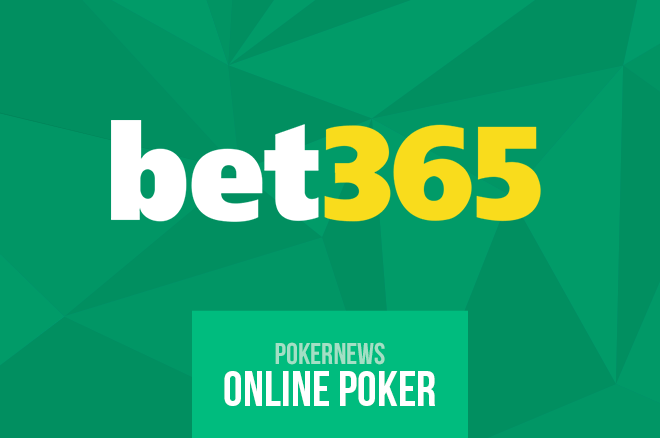 Bet365 poker welcomes players to get their grind on during October and see if they have what it takes to become an Elite Warrior. Those who are up to the challenge will be handsomely rewarded with up to €1,000 in cold, hard cash.
The Elite Warrior promotions runs at bet365 poker throughout October, coming to an end at 11:59 p.m. GMT on Oct. 29. You have until this time and date to hit the bet365 cash game and tournament tables and reach the predetermined milestones.
The first milestone is hit when you have generated €500 in cash game rake and / or tournament fees; you can play a mixture of cash games and tournaments if you wish, with the fees and rake generated counting towards your total. Once you have generated €500 in rake or fees, bet365 rewards you with €50 in cash.
Generate another €500 before the deadline and you'll be in receipt of another €50. Those of you who are prepared to step up to the plate and log some serious volume can earn up to €1,000 in total by hitting all seven milestones in October.
| Milestone | Total Rake/ Tournament fees | Reward |
| --- | --- | --- |
| One | €500 | €50 |
| Two | €500 | €50 |
| Three | €500 | €50 |
| Four | €1,000 | €100 |
| Five | €1,500 | €150 |
| Six | €2,500 | €250 |
| Seven | €3,500 | €350 |
Please be aware that in order to be eligible for the Elite Warrior promotion, you must be either Platinum or Diamond level VIP, which means you'll already be earning plenty of rewards on top of this promotion, including being able to exchange the points you earn for cash, tournament tickets and more.
You will need to earn at least 800 Status Points in a calendar month in order to become a Platinum VIP and 15,000 or more Status Points in a calendar quarter to become a Diamond VIP. Status Points are earned at a rate of 10 per €1 paid in cash game rake or tournament fees, so in reality you only need €80 worth of rake in a calendar month to become Platinum.
If you're already Platinum or above, press the start button before completing your first Elite Warrior milestone and you're good to go. If you're not yet at least Platinum, earn 800 Status Points to become Platinum, then hit the start button before hitting your first milestone to get involved in this potentially lucrative promotion.
Download bet365 poker today
Download bet365 Poker via PokerNews and your first deposit at the site is matched 100 percent up to €100 in the form of a bonus. If you reside in the United Kingdom or Ireland, and have your language set to English, you will receive a €5 cash game ticket for free when you create your poker nickname.
The 100% up to €100 bonus is released into your account as you accumulate Merit Points, which are earned at a rate of 15 per €1 or £1 paid in cash game rake or tournament fees. The first €1 is released upon earning 50 Merit Points, a further €4 when you earn 300 Merit Points, with the remaining bonus balance releasing in €5 chunks when you earn an additional 450 Merit Points.
New depositing players also receive €10 worth of tournament tickets made up of two Tournament Tickets for entry to Premium Steps (Step 1 with €0.50 buy-in and Step 3 with €2.50 buy-in), a €1 Tournament Ticket for entry to a Twister Sit & Go, and a €1 Tournament Ticket for entry to any scheduled tournament or Sit & Go.