Learn How to Win Big in the €100K Fireworks Missions at Everest Poker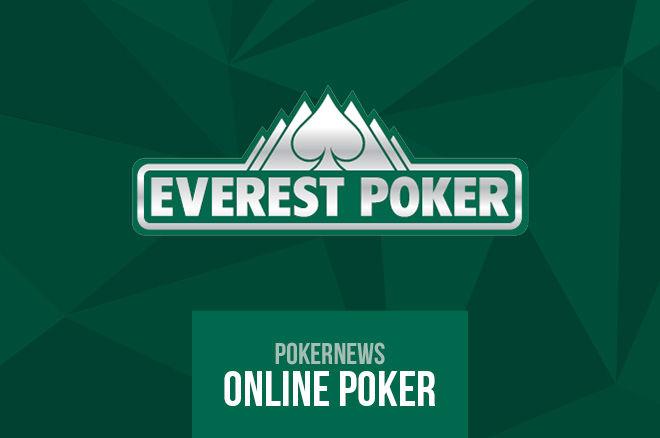 The Holiday season is coming before you know it. Our friends at Everest Poker are breaking in the season with a bang with its new €100,000 Fireworks Missions.
The missions are broken out into daily, weekly and monthly missions and give you the chance to win big from now until Dec. 3, which is five full weeks you have the chance to grab some free loot.
Win Big Every Day in Daily Missions
Regardless of whether you enjoy cash games or prefer the turbo-charged Twister tournaments there is a daily easy-to-complete mission right for you that changes each day of the week.
| Day | Cash Mission | Twister Mission |
| --- | --- | --- |
| Monday | Win with straight or better | Play one €10 Twister |
| Tuesday | Be dealt JJ or QQ | Win 5x €1 Twister |
| Wednesday | See 20 flops | Play 10x €1 twister |
| Thursday | Win with PP | Play 2x €5 Twister |
| Friday | Be dealt KK or AA | Win 1 Twister (€5 buy-in minimum) |
| Saturday | Win 2 hands at showdown | Play 5 Twister (€2 buy-in minimum) |
| Sunday | Be dealt AK | Win 2 Twister (€2 buy-in minimum) |
Cash missions can only be completed at stakes €0.05/€0.10 non-heads-up no-limit hold'em tables.
Simply complete any of the above daily missions and you can earn one ticket per day to a €500 Firework Missions freeroll tournament. You can use your ticket to either play in the skill-based €500 Firework Missions daily tournament at 8 p.m. GMT or the luck-based €500 Firework Missions Flip tournament at 9 p.m. GMT.
Win Even More in the Weekly and Monthly Missions!
While a free share of €500 is nice, especially since you don't have to do much to win a ticket, winning 10-times as much is even nicer.
Everest Poker is hosting weekly missions where you can win a ticket to your choice of the skilled-based €5,000 Firework Missions freeroll or the luck-based €5,000 Firework Missions Flip taking place on Sundays at 8 p.m. GMT and 10 p.m. GMT respectfully.
The weekly missions are a little harder than the daily missions, however, you have an entire week to finish them instead of just a single day. The weekly Twister mission is to win 15 Twister tournaments of at least €2 while the cash game mission is to be dealt pocket queens on 10 different occasions at non-heads-up no-limit tables with stakes of at least €0.05/€0.10.
What's even more, is that you can play for a free share of €25,000 in the monthly mission. Getting a ticket isn't that hard. Simply complete daily missions on 10 different days and you will secure a ticket to play in the €25,000 Firework Missions freeroll on Dec. 3 at 8 p.m. GMT.
Need an Account?
There is no better time than now to be playing at Everest Poker. If you don't already have an account, listen up, as we are about to tell you about one of the best welcome packages available anywhere.
Simply download Everest Poker through PokerNews Canada and you will be awarded a huge 200 percent bonus of up to €1,500 on your first deposit. The bonus is easy to clear, so you should see your account balance grow quickly without too much effort.
This is not all as Everest Poker will also give you €10 in free tournament tokens just for signing up and making a deposit. So even if you deposit just €20 on your first deposit, you will be awarded an additional €50 in free value in the form of €10 in tournament tokens and a €40 bonus!