5 Reasons to Play at Slotomania This December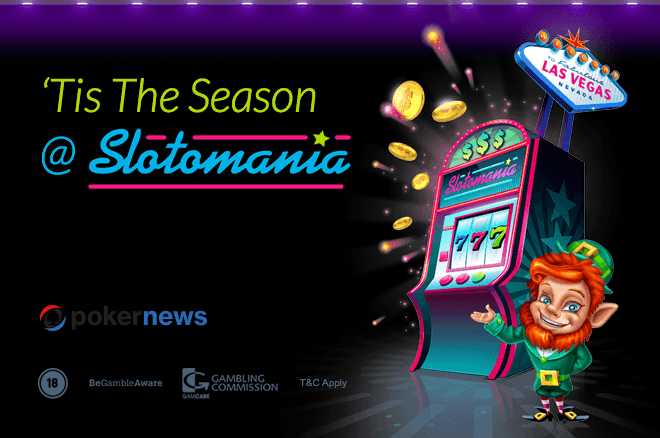 In no particular order…
1. A BONUS to make you go-nuts!
New to the fun? Late to the party? Enjoy a FREE welcome bonus of 10,000 coins!
Slotomania is giving away 10,000 coins to 'newbies'! All you have to do is sign-up through this link and open an account to receive your FREE coins.
With the minimum bet being 200, this hefty gift is more then enough to get you started.
Keep earning free coins as you level up and enjoy bonuses every 3 hours! At Slotomania, the more you play the more you earn… NO PURCHASE NECESSARY!
2. Don't wait in line at the mall... Visit Santa at Slotomania!
The holidays are here at Slotomania! Go on a multi-day holiday adventure and play Sloto Quest Santa's Journey.
Create your own journey and choose your 8 Boosters as you play in search of 36 Coin Bags and 9 Treasure Chests. Complete chapters and unlock NEW games!
Stay on that couch this break, put on Santa's red pants, and take a walk in his boots. Hurry! The quest ends with the start of the New Year… Play Santa's Journey TODAY!
3. All you want for Christmas are Sloto Cards!
The NEW Sloto Cards are collectibles offered in-game – The more cards you the collect the closer you get to BIG rewards.
Sloto Cards work like this…
Collect cards as you play
Get rewards for completing sets
Win BIG for finishing an album
Want to start collecting but don't know where to start? Simple.
There are 3 ways to earn Sloto Cards…
Spin in any game, anytime
Get Special level ups while playing
Receive them as gifts from friends
Say goodbye to nutcrackers and stamps and start collecting Sloto Cards this December.
Who knows, if you've been good Santa might even leave a few in the stocking for you…
Actually, you can only get Sloto Cards at Slotomania.com… So, thanks for nothing Santa.
4. Loyalty is the BEST quality.
Slotomania's Playtika Rewards loyalty program will have you coming back for more and more!
Earn Status Points (SPs) just by playing and receive exclusive rewards and benefits for use in the game.
You are automatically enrolled in Playtika Rewards when you make an account and start rolling. Work your way through all 7 Status Levels from Bronze all the way to Black Diamond.
The rewards and bonuses change with each game. Start playing, any and all games, and discover what rewards are waiting for you! Go earn those SPs and spin your way to the TOP!
5. You spent too much money on Christmas presents…
No worries, Slotomania is COMPLETELY FREE! No 'real money' required!
Play for the pure enjoyment of stress-free slots or learn the 'Pokie' craft and hone your skills in preparation for that next trip to Vegas.
Bask in the casino lights from the comfort of your own home at Slotomania!
There you have it, 5 bone fide reasons to get in on the fun at Slotomania
Get on the couch this holiday season! Join over 1,000,00 million players and get social at Slotomania TODAY!