Bad Beat Jackpot at TigerGaming Approaching $1 Million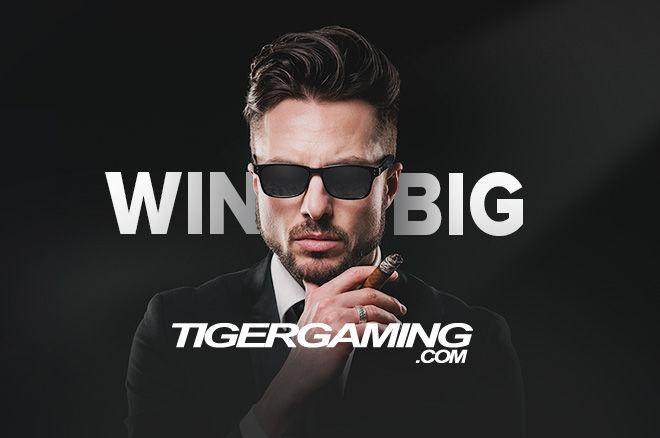 Bad beats are part of poker and something that happen to every poker player. However, not every bad beat is in fact bad.
The Bad Beat Jackpot at TigerGaming is now approaching a mouth-watering $1 million. This is the highest that the jackpot has ever approached in site history.
While triggering the bad beat jackpot will require a lot of luck on your side, getting involved for a chance at is is very easy. Simply log into TigerGaming and sit at a designated bad beat table with a star next to it. If you lose a hand with quad-jacks or better with you and your opponent using both of your hole cards with at least four players in the hand, the jackpot will be triggered.
The big "loser" of the hand will be awarded 27.5 percent of the jackpot. However, even if you win the hand you will walk away with 15 percent or a healthy six-figure payout as the jackpot currently stands.
Everyone else at the table when the hand took place will receive a share of 15 percent of the jackpot while players at all other designated Bad Beat Jackpot tables will be awarded a share of 5 percent.
The next jackpot will be seeded with 27.5 percent of the jackpot to help build it up before any hands take place for it to grow.
Need an Account?
In order to have a chance at this huge bad beat jackpot, you will obviously need an account at TigerGaming. Don't worry if you don't already have one as we are about to share how you can help yourself to one of the best welcome packages available anywhere.
Create your free TigerGaming via PokerNews and deposit at least $50 and your deposit will be matched up to $2,500 simply by sending an email to [email protected] with the bonus code "NEWTG" in the subject line of your email. The TigerGaming support team will quickly get back to you and fund your bonus account.
Not only is the bonus potentially big, but it is easy to clear as well as it releases into your available account balance in tiny $5 chunks for every 1,500 comp points earned. You have 60 days to release the full bonus amount after which your remaining bonus will be forfeited.