Bad Beat Jackpot Becomes Easier to Hit at TigerGaming After "BB_8" Wins $124,932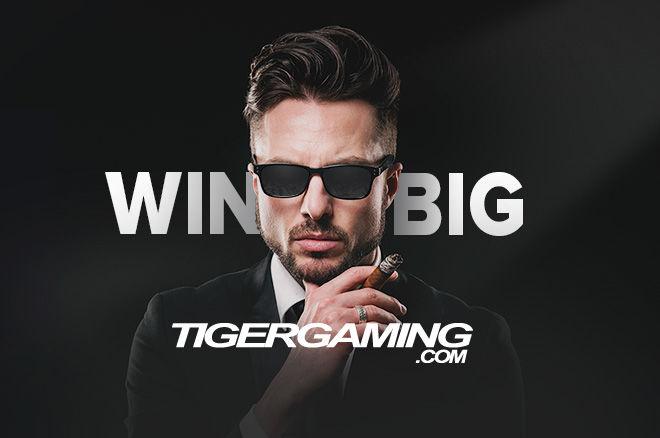 Dreams came true for "BB_8", whose first two screenname letters could now stand for bad beat, when he triggered the bad beat jackpot at TigerGaming by losing a big hand to collect a huge $124,932.
To trigger the jackpot at TigerGaming was never an easy feat with the "winning" player of the jackpot required to lose a hand with quad jacks or better, both players using both of their hole cards - all while playing on designated bad beat jackpot tables with at least four players dealt into the hand.
Changes to TigerGaming Bad Beat Jackpot Rules
The requirements just got a little easier, though. As the jackpot grows, the qualifying hand to trigger the jackpot will be lower and lower until it is hit. The current qualifying hand will be clearly displayed in banners within the poker software so players will always know what is required.
Changes were also made to how the jackpot will be distributed. The big "loser" of the hand will reap in a huge 20 percent of the jackpot while the "winner" of the hand will walk away with 12.5 percent. All remaining players at the table that were dealt into the hand will share 12.5 percent of the jackpot.
Players active at other jackpot tables will also see their account balances grow if the jackpot is triggered, sharing another 12.5 percent of the jackpot. TigerGaming collects 12.5 percent of the jackpot as an administrative fee and the next jackpot starts off with 30 percent of the last jackpot so there is always something worthwhile for players to play for right away.
Despite the bad beat jackpot just being hit, there is already a ton to play for with it currently standing at over $202,000. This means if you hit it today, you will walk away with a huge $40,000 in cold hard cash!
Need an Account?
Just like "BB_8" and others, your dreams can come true at bad beat jackpot tables at TigerGaming. We have great news if you don't already have an account at TigerGaming, as we are about to share how you can help yourself to one of the best welcome packages available anywhere.
Create your free TigerGaming account via PokerNews, deposit at least $50 and your deposit will be matched up to $2,500 simply by sending an email to [email protected] with the bonus code "NEWTG" in the subject line of your email. The TigerGaming support team will quickly get back to you and fund your bonus account.
Not only is the bonus potentially big, but it is easy to clear as well as it releases into your available account balance in tiny $5 chunks for every 1,500 comp points earned. You have 60 days to release the full bonus amount after which your remaining bonus will be forfeited.