Win Limited Edition PokerStars Power Up Prizes for Free!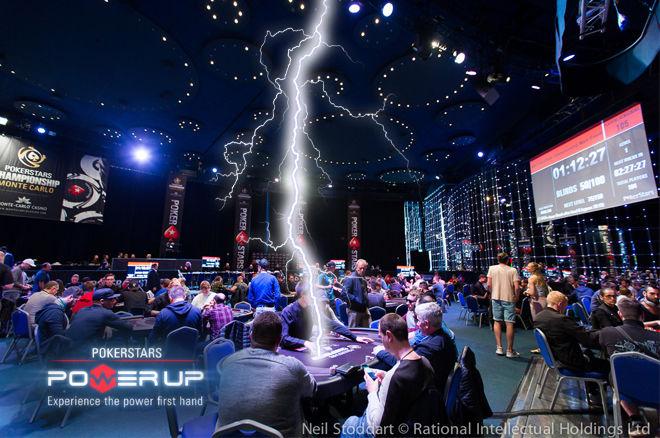 Imagine playing in a home game and having the ability to zap a card on the board to make it disappear, assuring your hand is best. Or getting to choose which card comes out next from three options. Or forcing all your opponents to expose one card, while you keep yours face down.
While these kinds of moves aren't a possibility in real life poker games, PokerStars' futuristic hybrid poker and eSports game PowerUp allows such abilities, along with many more.
If you have yet to experience the magic, PowerUp is an innovative new variant of online poker that combines the competitiveness and strategy of traditional poker with the thrills and excitement of modern video games.
It does that through the addition of nine game-changing powers, while specially designed graphics bring the game to life through immersive visual and audio effects. The fourteen unique avatars with rich personas top it all off.
Available PowerUps:
| Power Up | Action |
| --- | --- |
| Clone | Receive a copy of the last power played this hand |
| Disintegrate | Destroy a targeted board card dealt this street |
| EMP | Prevent powers on this street |
| Engineer | Choose the deck's next card from three options |
| Intel | View the deck's top card for the rest of the hand |
| Reload | Redraw selected hole cards |
| Scanner | View the top two cards in the deck; choose whether to discard them |
| Upgrade | Draw a third hole card, then discard one |
| X-Ray | Force all opponents to expose one hole card |
Four months ago, PowerUp launched with a three-player No-Limit Hold'em Sit & Go winner-take-all format with buy-ins of $1, $3 and $7. Just last week, Stars added micro- and mid-stakes versions of the game with buy-ins of $0.25 and $15 as part of their full commercial rollout.
Play a Great Game, Win Great Prizes
PokerNews is giving its readers the chance to win some limited-edition PokerStars Power Up prizes. Submerge yourself in a futuristic universe with lucky winners getting their hands on wireless Bluetooth headphones, a solar charger, a wireless mouse, or a card protector.
To enter, simply answer the following question by March 10, 2018:
What Power-Up would you love to use in a live poker game, against who, and why?
You can comment below on this article here on PokerNews, post your comment in the Facebook-thread, or reply to us on Twitter. A jury of PokerStars and PokerNews will judge the three best replies and get in touch to mail the prizes.
PokerStars Power Up Prizes:
1st prize - Wireless Bluetooth headphones, solar charger, wireless mouse and a card protector
2nd prize - Wireless Bluetooth headphones and solar charger
3rd prize - Wireless mouse and a card protector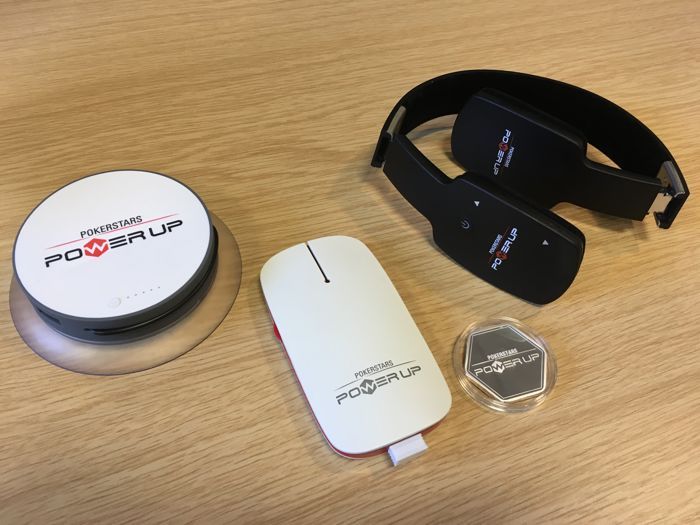 Want to learn more about Power Up? Check out op-poker.com on Twitch every Tuesday and Thursday at 2pm GMT!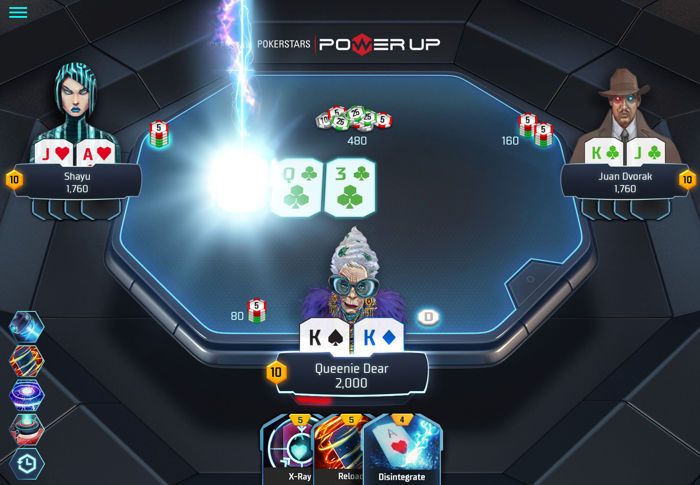 ---
---