The Bad Beat Jackpot at TigerGaming is Approaching $245,000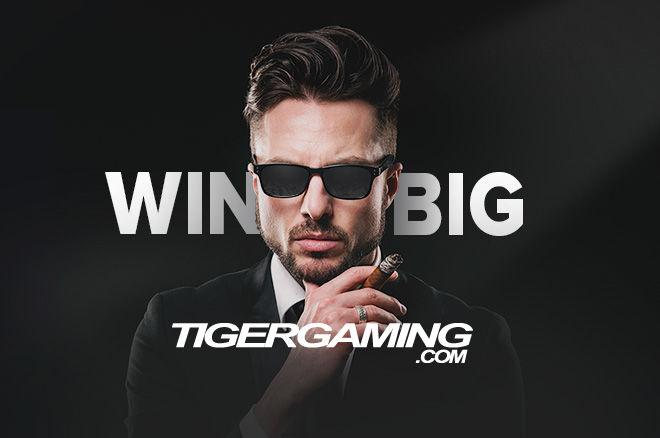 Suffering a horrific bad beat is often painful. However, at TigerGaming it can instead be a chance of a lifetime thanks to their healthy Bad Beat Jackpot promotion.
Currently, the jackpot stands at nearly $245,000 with 20 percent of that slated to the big loser of a hand when the jackpot is triggered and many other players, including those not even at the same table, getting awarded handsomely as well.
Bad Beat Jackpot Payouts
20% of the pot to the player with the bad beat
12.5% of the pot to the winner of the hand
12.5% of the pot split among other players at the table
12.5% of pot split among players at other bad beat tables
30% of the pot seeded into the next BBJ
12.5% of the jackpot will go towards administrative fees
Triggering the jackpot won't be easy but in order to have a chance, you must be playing at a designated bad beat jackpot table with at least four players dealt in the hand.
As the jackpot is building up, a player must lose a hand with quad jacks or better with both the winning and losing player using both his or her hole cards. The requirements become easier as the jackpot gets bigger in order to increase the chances of it being triggered.
You never know when the jackpot will be triggered. Last month, the jackpot was awarded twice within one week. On March 18, "BB_8" binked the jackpot for $124,932 and then shortly after on March 22, "Timmarymad" claimed $40,770 when the jackpot was triggered again.
Need an Account?
If you have ever dreamed what it would be like to win a huge bad beat jackpot, one of the few places you can play for one online is at TigerGaming. If you don't already have an account, we have even better news for you as TigerGaming boasts one of the most amazing welcome packages available anywhere.
[B]Create your free TigerGaming account via [I]PokerNews[/I], deposit at least $50 and your deposit will be matched up to $2,500 simply by sending an email to [email protected] with the bonus code "NEWTG" in the subject line of your email. The TigerGaming support team will quickly get back to you and fund your bonus account.
Not only is the bonus potentially big, but it is easy to clear as well as it releases into your available account balance in tiny $5 chunks for every 1,500 comp points earned. You have 60 days to release the full bonus amount after which your remaining bonus will be forfeited.