Everest Poker Boasts an Amazing Welcome Package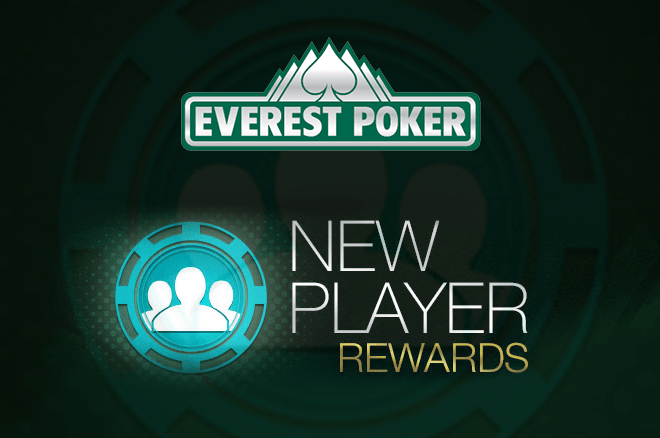 One reason to try a new online poker room is to check out what else is out there. There could be softer games, better software, and more lucrative promotions outside of where you are playing now.
Another great reason is that some online poker rooms offer amazing welcome packages that are too good to pass up.
Our friends at Everest Poker boast perhaps the best welcome package available anywhere online.
Grab a Huge Welcome Package from Everest Poker
The Everest Poker welcome package has it all with a huge bonus, free tokens to use in real-money games, and bonus points.
Simply sign-up to Everest Poker through PokerNews and to start off with, you will receive a huge 200 percent bonus on your first deposit up to a whopping €1,500.
The bonus clears quickly in just €0.50 increments, meaning even if you can't clear it all within the 60 day period you are provided, you will at least clear what you earn.
The bonus clears a little bit faster in the beginning based on the rate below regardless of how big the bonus is you are attempting to convert into your real-money account.
€5 back on the first €5 you spend on tournament fees and cash game rake.
€15 back for the next €30 you spend on tournament fees and cash game rake.
€20 back for each the next €80 you spend on tournament fees and cash game rake.
While this is potentially the biggest part of the bonus package, there are other benefits which will come in handy especially if you are a lower-stakes player.
Everest Poker will award you with €10 in tokens (five €1 tokens and one €5 token) to be used in real-money games and also 20 Rewards Points which can be redeemed for cash rewards or entry into Rewards tournaments.
Don't let this amazing welcome package pass you by. Download Everest Poker today!