Get Ready for Age of the Gods Twisters at Everest Poker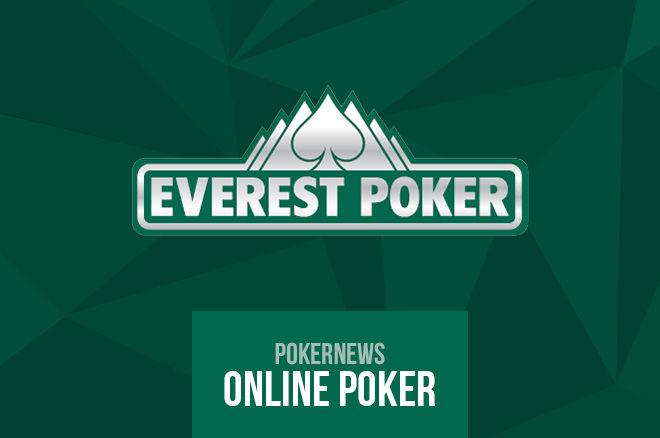 Everest Poker has come up with a unique way to combine the excitement of Twister tournaments with jackpot slots by creating Age of the Gods Twister games.
This new combination allows players to experience Twister tournaments, Everest Poker's take on jackpot sit & go, with the possibility to win one of four Age of the Gods mystery jackpots. These mystery jackpots are unique for every player and are not dependent on the outcome of the Twister tournament, so literally anyone playing them can win.
A small amount of the €1 buy-in in the Age of the Gods Twister games goes to the Age of the Gods jackpot and the jackpot game is triggered randomly after the start of the Age of Gods Twister. When triggered, the jackpot screen contains 20 coins, each hiding one of four possible jackpot symbols. Tapping or clicking on a coin flips it over to reveal the jackpot symbol. Match three symbols and that jackpot is awarded.
Players have 30 seconds to reveal their jackpot, but don't worry if you are not fast with your mouse because the game automatically plays out if the 30-second timer runs out.
Age of the Gods Twisters only cost €1 to enter, yet the jackpot game awards prizes up to €100,000. For each €1 entry, the money is distributed as follows:
€0.9201 goes into the Twister jackpot fund
€0.0099 goes into the Age of the Gods progressive jackpot
€0.07 is collected as the tournament fee
Four levels of jackpots can be won: Power awards €50, Extra Power awards €500, Super Power gives the winner €5,000 and Ultimate Power dishes out €100,000. You are guaranteed to win one of these four jackpots if the Age of Gods jackpot game is triggered.
Age of the Gods Twister Pay Table
| Multiplier | Number per 100,000 games cycle | Total Payout | Probability |
| --- | --- | --- | --- |
| 100 | 50 | €5,000 | 0.05% |
| 50 | 100 | €5,000 | 0.10% |
| 20 | 500 | €10,000 | 0.50% |
| 10 | 3,430 | €34,300 | 3.43% |
| 4 | 14,945 | €59,780 | 14.95% |
| 2 | 80,795 | €161,950 | 80.98% |
Join Everest Poker Today
Download Everest Poker via PokerNews today and receive a 200 percent up to €1,500 first deposit bonus. This bonus is released into your account in €0.50 chunks.
You'll also receive €10 free in the form of five €1 tokens and a €5 token and an entry into a €1,000 freeroll. Don't delay, join Everest Poker today and see if you can win an Age of the Gods Twister jackpot.