The Deal Jackpot at PokerStars is Now at $190,000 and Growing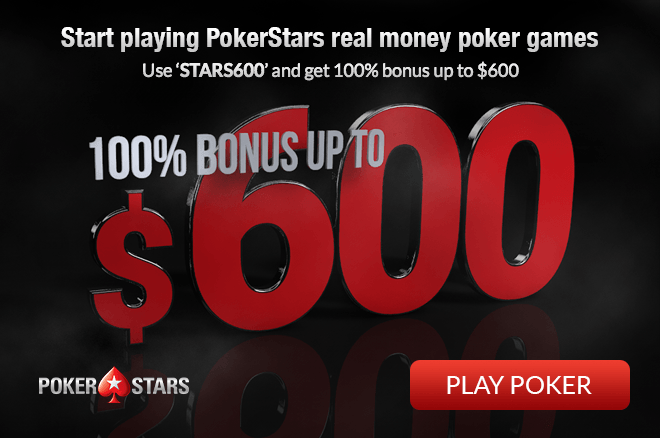 Did you know one of the best ways to spend your StarsCoin at PokerStars is by playing The Deal?
This is because the game promises a great return and only costs StarsCoin to play.
At the time of writing, the jackpot at The Deal is at a massive $190,000, making it a better value than normal. Read on to learn the two ways to play this fun and quick video poker game.
How to Play The Deal
To play The Deal, you first need to click on The Deal widget located on the upper right part of the poker lobby. From there you have two choices, to either play for seven StarsCoin or 70 StarsCoin.
You have another choice as to how many hands you wish to play at once. If you choose to play one hand at a time, you will be dealt seven cards face down and decide which two cards to discard. If you instead wish to play multiple hands at once, it will be in a rapid-fire mode where you will just get five cards at once.
The major difference between playing seven StarsCoin or 70 StarsCoin is the prizes you can win by nailing down certain combinations. In addition, with 7 StarsCoin, you can only trigger the jackpot round by hitting a Royal Flush, while with 70 StarsCoin you can also play for the jackpot with a straight flush or better.
If you are lucky enough to make it to the jackpot round, everyone logged into the PokerStars client will be notified and can watch. You will then spin a wheel with seven of the wedges awarding cash prizes ranging from $500 to $5,000. The eighth wedge will trigger the jackpot.
When the jackpot is triggered, half the amount will go to the player that won and the other half will be shared among the players that played at least one hand of The Deal in the prior 12 hours of it being triggered.
This means a sound strategy could be to play at least one hand every 12 hours, especially when the jackpot is high, so you can at least share a little bit of someone else's good fortune.
Here is a look at all of the prizes you can win playing The Deal:
| Hand | 7 StarsCoin | 70 StarsCoin |
| --- | --- | --- |
| Royal Flush | Jackpot Round | Jackpot Round |
| Straight Flush | $250 | Jackpot Round |
| Four of a Kind | $30 | $300 |
| Full House | $5 | $75 |
| Flush | $1 | $25 |
| Straight | 50 StarsCoin | $10 |
| Three of a Kind | 25 StarsCoin | 300 StarsCoin |
| Two Pair | 7 StarsCoin | 70 StarsCoin |
| One Pair | 2 StarsCoin | 10 StarsCoin |
| Ace High | 1 StarsCoin | No prize |
| High Card | No prize | No prize |
Need an Account?
The only place you can play The Deal is at PokerStars.
If you do not already have an account, simply download PokerStars via PokerNews, enter the marketing code "PNEWS" upon creating your account and the bonus code "STARS600" when you're making your first deposit, and you will get your hands on a huge 100 percent deposit bonus good on your first three deposits up to $600 total.
---
The Stars Group is a majority shareholder in iBus Media