Twister Tournaments with a Twist Available at Everest Poker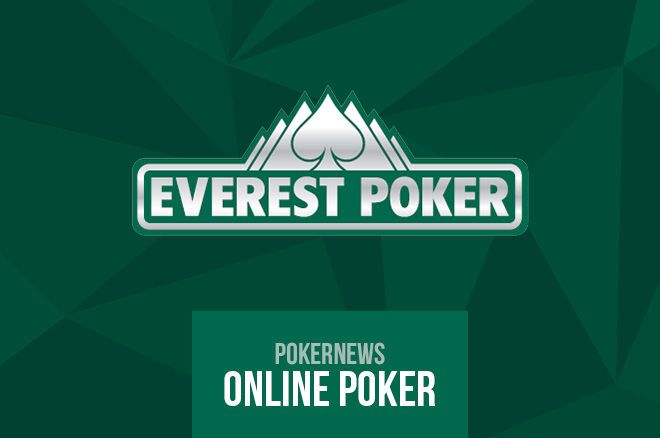 Everest Poker has created the Age of Gods Twister games, a combination of Twister poker and a popular jackpot slots game.
One of four mystery Age of Gods jackpots are randomly triggered and are unique to each player. Prizes of up to €100,000 are available for a buy-in of only €1. The jackpot screen contains 20 coins, each hiding one of four possible jackpot symbols. Tapping or clicking on a coin will flip it onto its reverse and reveals a jackpot symbol. If you match three symbols, that jackpot is awarded and instantly credited to your Everest Poker account.
You only have 30 seconds to reveal your jackpot, but if you do not manage to do this in the allotted time, the Everest Poker software will automatically reveal all of the coins and your jackpot if you have managed to hit one.
To fund the special Age of gods jackpot in these games, a small amount of each €1 buy-in is removed as shown below:
€0.9201 goes into the Twister jackpot fund
€0.0099 goes into the Age of the Gods progressive jackpot
€0.07 is collected as the tournament fee
There are four different jackpots in the Age of Gods Twister games. €50 is awarded by the Power jackpot, while Extra Power awards €500. Trigger the Super Power bonus for €5,000 and Ultimate Power gives the winner a cool €100,000. You are guaranteed to win one of these four jackpots if the Age of Gods jackpot game is triggered, cross your fingers you hit the big one!
Age of the Gods Twister Pay Table
| Multiplier | Number per 100,000 games cycle | Total Payout | Probability |
| --- | --- | --- | --- |
| 100 | 50 | €5,000 | 0.05% |
| 50 | 100 | €5,000 | 0.10% |
| 20 | 500 | €10,000 | 0.50% |
| 10 | 3,430 | €34,300 | 3.43% |
| 4 | 14,945 | €59,780 | 14.95% |
| 2 | 80,795 | €161,950 | 80.98% |
Join Everest Poker Today
Download Everest Poker via PokerNews today and receive a 200 percent up to €1,500 first deposit bonus. This bonus is released into your account in €0.50 chunks.
If you deposit €20, you will receive a €40 bonus, which releases into your Everest Poker account as follows:
€5 back on the first €5 you spend on tournament fees and cash game rake
€15 of the next €30 you spend on tournament fees and cash game rake
€20 of the next €80 you spend on tournament fees and cash game rake
You'll also receive €10 free in the form of five €1 tokens and a €5 token and an entry into a €1,000 freeroll. Don't delay, join Everest Poker today and see if you can win an Age of the Gods Twister jackpot.