TigerGaming Bad Beat Jackpot Set to Hit $500K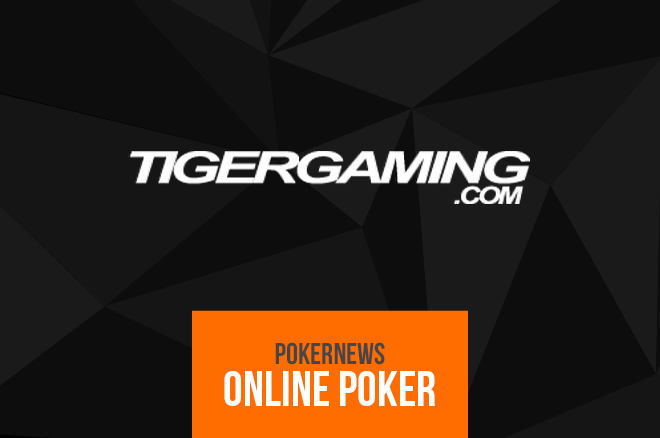 Bad beats are part of poker. We have all been on the end of horrible bad beats, and we're sure you have dished out plenty of bad beats yourself. Most will say that suffering a bad beat is never nice, but those who mutter those words have obviously never played online at TigerGaming.
TigerGaming has special Bad Beat Jackpot tables where it literally pays to be sucked out on. These tables have a yellow star displayed next to their name in the lobby, so you can easily identify them. Play on Bad Beat Jackpot tables is the same as any other at TigerGaming except $0.10 per $4 in the pot, up to $0.50, is taken in addition to rake to fund the Bad Beat Jackpot.
All you need to do once you sit at a bad beat table is play your cash game like you ordinarily would and hope that you lose with a monster hand. If you make four-of-a-kind tens or better, using both of your hole cards, and you lose the hand at showdown, the jackpot will be triggered, and you will get your hands on a potentially huge prize.
Once the jackpot has triggered, it is distributed as follows:
20 percent goes to the player who endured the bad beat (the player with the losing hand)
12.5 percent goes to the player who gave the bad beat (the player with the winning hand)
12.5 percent goes to all other players at the table where the bad beat occurred
12.5 percent goes to all other players who were playing in bad beat jackpot tables when the jackpot was triggered
20 percent is used to seed the next Bad Beat Jackpot
12.5 percent goes towards administrative fees
The current TigerGaming Bad Beat Jackpot is rapidly approaching $500,000; at time of writing the exact amount was $492,028.36. This means if you were to hit the Bad Beat Jackpot as the holder of the losing hand, you would see a cool $98,405.67 added to your TigerGaming account!
Some of the past winners of the TigerGaming Bad Beat Jackpot have walked away with massive prizes, with the largest weighing in at $273,382.82.
Previous TigerGaming Bad Beat Jackpot Winners
| Winner | Date | Amount |
| --- | --- | --- |
| Timmarymad | Mar. 22, 2018 | $40,700 |
| BB_8 | Mar. 18, 2018 | $124,932 |
| Tyrant | Jan.7, 2018 | $273,382 |
| 5 Fives | Jul. 21, 2017 | $151,711 |
| Catfancy | May 24, 2017 | $229,350 |
| ONEnDONE | Feb. 9, 2017 | $137,177 |
You've got to be playing at a Bad Beat Jackpot table at the moment it is triggered to win a prize, so if you already have a TigerGaming account, you can log in and start playing. Those of you who need an account can download TigerGaming via PokerNews and when you make a deposit of at least $50, you will receive a 100 percent welcome bonus matched up to $1,000.
You need to email [email protected] with "NEWTG" as the subject header to claim your bonus. The customer support team of TigerGaming will credit your account with the bonus within 48 hours of receiving your email.