This Is Getting Silly Now: TigerGaming BBJ to Hit $630K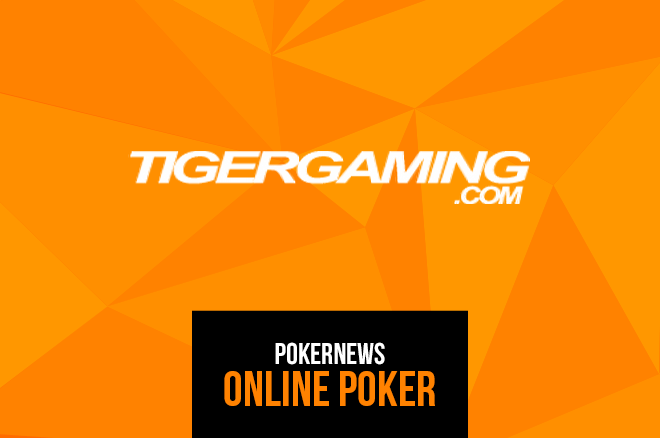 The Bad Beat Jackpot at TigerGaming continues to grow and is set to hit a massive $630,000 in the next few hours. It must be triggered soon, surely?
TigerGaming's Bad Beat Jackpot tables are easily identifiable by the star next to the table name in the cash game lobby. Play on these tables is almost identical to a standard cash game, although play is often looser, except for TigerGaming removing an additional $0.10 per $4 in the pot (up to a maximum of $0.50) that is used to fund the Bad Beat Jackpot.
Everyone seated at the Bad Beat Jackpot tables benefits when the jackpot is eventually triggered. The person who suffers the bad beat – loses the hand that triggers the jackpot – wins 20 percent of the Bad Beat Jackpot while another 37.5 percent of the prize pool is shared among the winner of the hand and everyone else playing on Bad Beat Jackpot tables when the jackpot is triggered.
TigerGaming Bad Beat Jackpot Payout
20 percent goes to the player who endured the bad beat (the player with the losing hand)
12.5 percent goes to the player who gave the bad beat (the player with the winning hand)
12.5 percent goes to all other players at the table where the bad beat occurred
12.5 percent goes to all other players who were playing in bad beat jackpot tables when the jackpot was triggered
20 percent is used to seed the next Bad Beat Jackpot
12.5 percent goes towards administrative fees
The jackpot is triggered when a player loses with four of a kind 10s or better. Although this is a rare occurrence, when it does finally happen again someone will win big. Should the Bad Beat Jackpot be hit right now, the loser of the hand would have an incredible $125,548 placed into their TigerGaming account as the jackpot currently stands at $627,726.66
Previous TigerGaming Bad Beat Jackpot Winners
| Winner | Date | Amount |
| --- | --- | --- |
| Timmarymad | Mar. 22, 2018 | $40,700 |
| BB_8 | Mar. 18, 2018 | $124,932 |
| Tyrant | Jan.7, 2018 | $273,382 |
| 5 Fives | Jul. 21, 2017 | $151,711 |
| Catfancy | May 24, 2017 | $229,350 |
| ONEnDONE | Feb. 9, 2017 | $137,177 |
To be in with a chance of winning a potentially life-changing sum of money just for losing a hand of poker, you will need a TigerGaming account. Download TigerGaming via PokerNews and when you make a deposit of at least $50 you will receive a welcome bonus of up to $1,000.
Simply, make your deposit of at least $50 then send an email to [email protected] with "NEWTG" in the subject header and the TigerGaming customer support team will credit your account with a bonus, within 48-hours, that is 100 percent the size of your initial deposit, up to a maximum of $1,000.