Win Up to €100,000 in Ages of Gods Twister Tournaments at Everest Poker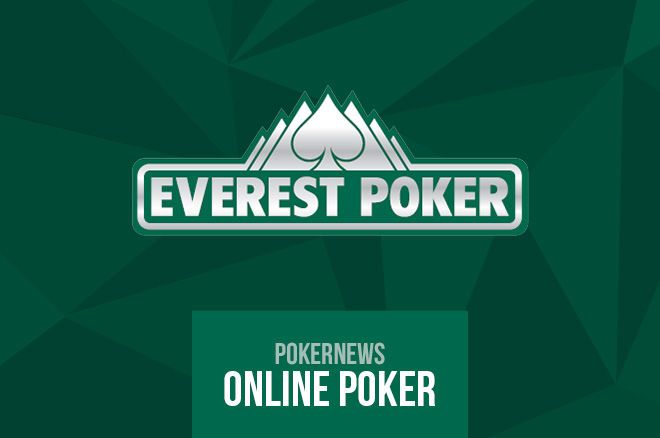 Twister tournaments are one of the most popular games at Everest Poker thanks to their three-max hyper-turbo lottery-style format where players can win huge money in just minutes.
These games recently became even more exciting thanks to Everest Poker introducing Age of the Gods Twister, which provides the added possibility of players playing for one of four Age of the Gods mystery jackpots.
The Age of Gods Twister games are available only at the €1 buy-in level. This means for just some pocket change, a player can win a jackpot as high as €100,000. The best part is that it is randomly determined for each player and a player doesn't even need to win the Twister game to claim a jackpot.
A small fee is collected each time a player enters the Age of the Gods jackpot and the jackpot game is randomly triggered after the start of a game. If the jackpot is triggered, a special screen pops up with 20 coins, each hiding one of four possible jackpot symbols. Tapping or clicking on a coin flips it over to reveal the jackpot symbol. Players keep clicking coins until three of the same symbols are revealed and that jackpot is awarded.
Players have 30 seconds to click on symbols to reveal their jackpot. If time runs out, the game will automatically play out to determine one of the following jackpots.
| Jackpot Name | Jackpot Amount |
| --- | --- |
| Power | €50 |
| Extra Power | €500 |
| Super Power | €5,000 |
| Ultimate Power | €100,000 |
Age of the Gods Twister Pay Table
In addition to the huge prizes players can potentially win in the Ages of Gods jackpot, they can also be playing for up to €100 in the Twister game as well.
| Multiplier | Number per 100,000 games cycle | Total Payout | Probability |
| --- | --- | --- | --- |
| 100 | 50 | €5,000 | 0.05% |
| 50 | 100 | €5,000 | 0.10% |
| 20 | 500 | €10,000 | 0.50% |
| 10 | 3,430 | €34,300 | 3.43% |
| 4 | 14,945 | €59,780 | 14.95% |
| 2 | 80,795 | €161,950 | 80.98% |
Need an Account?
In order to win big playing Ages of Gods Twister sit & go tournaments, you obviously need an account at Everest Poker. Don't stress if you don't already have an account; Everest Poker offers one of the best welcome packages available anywhere.
Simply create your free Everest Poker through our links and you will receive a huge 200 percent bonus of up to €1,500 on your first deposit. This bonus is easy to clear, so you should see your account balance grow quickly in no time at all.
As an additional perk, Everest Poker will also give you €10 in free tournament tokens simply for signing up and making a deposit. So even if you deposit just €20 on your first deposit, you will get another €50 in free value in the form of €10 in tournament tokens and a €40 bonus!