Revamped TigerGaming Bad Beat Jackpot Swells to $683,000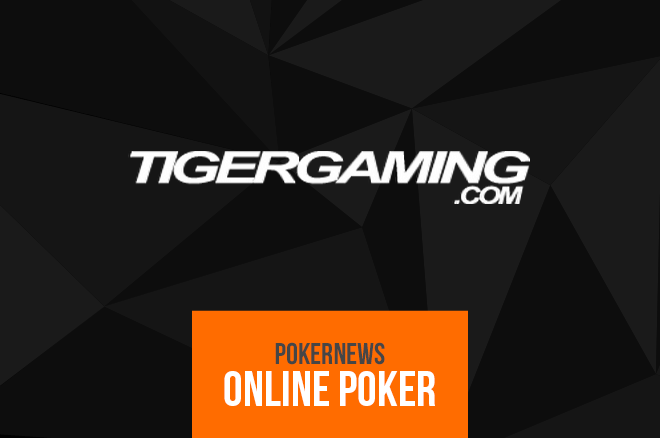 You're playing cash games at TigerGaming and things seem to be going well. You're in a big hand and look certain to scoop the pot as you hold four of a kind jacks. You move all-in on the river and are instantly called, but the pot slides towards your opponent. You celebrate wildly. Wait, what? That's correct, you celebrate like all your Christmases have come at once. Why? Because you were playing on a Bad Beat Jackpot table.
TigerGaming has revamped its Bad Beat Jackpot tables so that they now yield more value than ever before. The Bad Beat Jackpot tables are easily identified by the star next to the table name. Play on these tables is to the same rules as any other cash game except an additional $0.10 per $4 in the pot, which is used to fund the Bad Beat Jackpot. Hit the jackpot and you will win a massive prize.
TigerGaming Bad Beat Jackpot Payout
35 percent goes to the player who endured the bad beat (the player with the losing hand)
17.5 percent goes to the player who gave the bad beat (the player with the winning hand)
17.5 percent goes to all other players at the table where the bad beat occurred
30 percent is used to seed the next Bad Beat Jackpot
The jackpot is triggered when a player loses with four of a kind 1jacks or better. Although this is a rare occurrence, when it does finally happen again someone will win big. Should the Bad Beat Jackpot be hit right now, the loser of the hand would have an incredible $238,941 placed into their TigerGaming account as the jackpot currently stands at $682,689.
Whoever put the bad beat on you, that is the winner of the hand, will bank a cool $119,470 while everyone who is sat at the table where the bad beat jackpot is hit would share $119,470 between them!
Previous TigerGaming Bad Beat Jackpot Winners
| Winner | Date | Amount |
| --- | --- | --- |
| Timmarymad | Mar. 22, 2018 | $40,700 |
| BB_8 | Mar. 18, 2018 | $124,932 |
| Tyrant | Jan.7, 2018 | $273,382 |
| 5 Fives | Jul. 21, 2017 | $151,711 |
| Catfancy | May 24, 2017 | $229,350 |
| ONEnDONE | Feb. 9, 2017 | $137,177 |
As you can see from the table above, if the jackpot was to be hit right now, it the jackpot winner would secure the second-largest Bad Beat Jackpot prize in TigerGaming history. The record stands at $273,382 which was awarded to "Tyrant" on Jan. 7 2018. It is not going to take much longer for this jackpot prize to best that impressive sum.
Download TigerGaming Today
To be in with a chance of winning the monster-sized Bad Beat Jackpot, you will need a TigerGaming account. Download TigerGaming via PokerNews and when you make a deposit of at least $50 you will receive a welcome bonus of up to $1,000.
Simply, make your deposit of at least $50 then send an email to [email protected] with "NEWTG" in the subject header and the TigerGaming customer support team will credit your account with a bonus, within 48-hours, that is 100 percent the size of your initial deposit, up to a maximum of $1,000.