New BreakoutPro VIP Rewards Program Unveiled at BreakoutPoker.com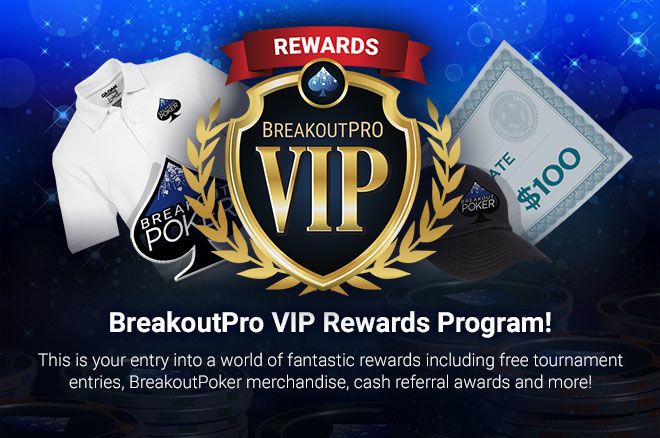 BreakoutPoker.com, an established member of the exciting GG Network, has launched their new, exclusive player loyalty and recognition program this month.
Members are automatically enrolled in the new program on registration. However, benefits may start even earlier for these members that have been referred by others through their associated Refer-a-Friend program.
BreakoutPro Rewards Program
Once registered in the BreakoutPro program, members have five distinct tiers to reach, each of which offers rewards that include tournament entries, merchandise, cash and more! Daily, weekly and monthly VIP Rewards tournaments have been created to appeal to the different tier members, and the monetary value of these tournaments will increase as the program matures.
"We recognize that the online poker space remains both active, and fairly competitive, and appreciate that to stand out we need to make the extra effort to recognize our valued members," stated Gian Perroni, who manages poker operations. "We appreciate every member, regardless of status, so we created a program that rewards everyone, even before they register with us!"
Full details on the new BreakoutPro VIP Rewards program can be found on the BreakoutPoker website here.
Fish Buffet Rewards Program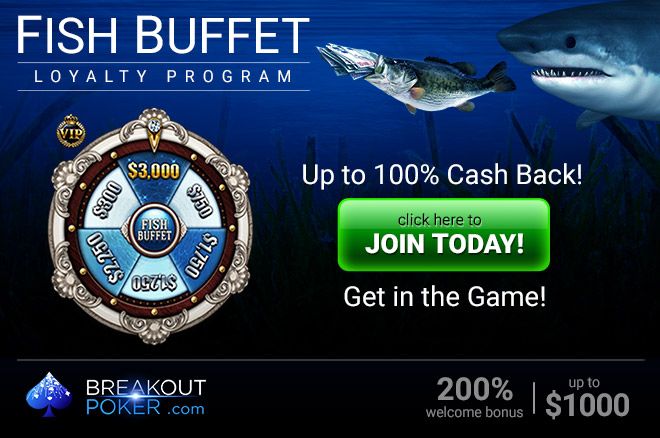 BreakoutPoker currently hosts their Fish Buffet rewards program that offers members direct cashback on their play, as well as offering all new members a 200% initial deposit bonus up to $1,000. Neither of these promotions will be affected by the new VIP Rewards program launch, with members continuing to be eligible for all BreakoutPoker and GG Network promotions.
BreakoutPoker accepts BRK for both deposits and withdrawals, as well as all standard international currencies via credit cards, eWallets and vouchers, and most major cryptocurrencies including Bitcoin and Ethereum.
Sponsor generated content by Breakout Playa Limitada