Natural8 Big Hand Jackpot Approaches $75,000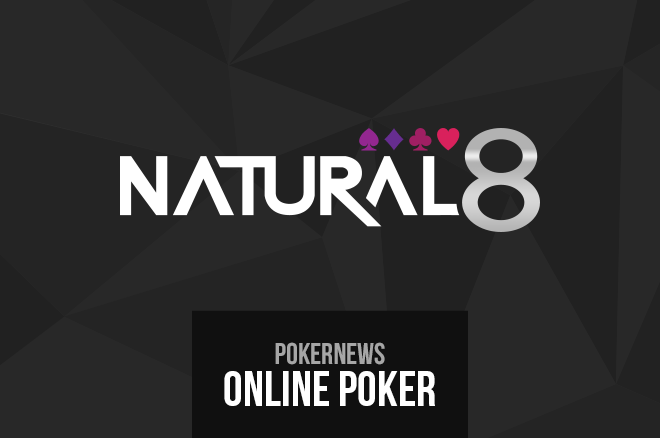 There are fewer things in poker that thrill as much as making one of the strongest possible hands. Not only are you almost guaranteed to scoop the pot, it feels great to look at your screen and see four of a kind, a straight flush or royal flush staring back at you.
You will not only almost certainly win the pot if you make one of these hands at Natural8, you will also be in line for a sizeable payout thanks to the Big Hand Jackpot that currently stands at almost $75,000.
The Big Hand Jackpot is triggered at any Hold'em or Omaha cash game, with the exception of Chinese Rush cash games. Make four of a kind, a straight flush or a royal flush and Natural8 awards you with a percentage of the current Big Hand Jackpot.
Head to Natural8's cash game tables now and see if you can trigger the Big Hand Jackpot. The rules for receiving the jackpot are simple:
Commit at least 15 big blinds before you improve to a qualifying jackpot hand
Use both hole cards to make a straight or royal flush
Use a pocket pair as your hole cards to make four of a kind
Improving to a jackpot hand will not count if you hit it using the Run It many Times (RIMT) feature at Natural8 cash games
Improving to four of a kind awards you 5% of the current jackpot at Hold'em tables and 2.5% in Omaha cash games. You receive 20% or 10% if you make a straight flush at Hold'em or Omaha cash games respectively, or a whopping 50% or 25% if you make a qualifying royal flush.
| Jackpot Hand | Hold'em | Omaha |
| --- | --- | --- |
| Royal Flush | 50% | 25% |
| Straight Flush | 20% | 10% |
| Four of a Kind | 5% | 2.5% |
As mentioned, all Hold'em and Omaha cash games qualify for the Big Hand Jackpot and you receive the same prize regardless of the sakes you are playing for when the jackpot is triggered! Natural8 adds one big blind to the jackpot from each pot exceeding 30 big blinds.
A Welcome Bonus Worth up to $1,688
Natural8 has one of the biggest welcome bonuses available anywhere online and you can get your hands on it if you download Natural8 via PokerNews.
Once you have downloaded Natural8 and created your free account, make a deposit and Natural8 will match your initial deposit amount 100 percent up to a maximum of $1,688. The bonus is released into your Natural8 account in $10 increments once you have contributed $50 to the cash game rake or in tournament fees.
The huge sum of money aside, the best feature of this Natural8 first deposit bonus is there is no time limit for releasing the bonus into your account, which is almost unheard of in the online poker world.
But wait, because there's more. Making your first deposit at Natural8 also entitles you to play in a $500 First Depositors Freeroll. This freeroll, as the name suggests, is only open to those Natural8 players who have made their first deposit that week. Keep 9:00 p.m. UTC+8 on Sunday free if you want to play in this value-packed freeroll.