Learn How You Can Win Big at Jackpot Tables at 888poker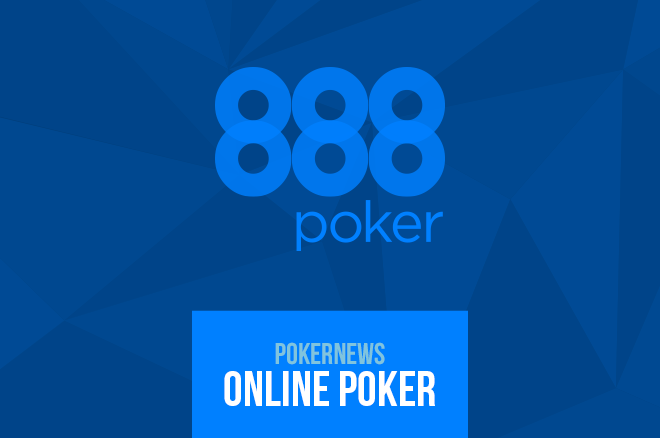 If you have played poker long enough, you have likely been dealt a royal flush or two. It is always nice to scoop a pot with poker's best hand, but wouldn't it be even nicer if you were awarded a bit extra for it?
Our friends at 888poker believe this is the case and host Jackpot tables where you can not only win a good chunk of change for a royal flush but also win big for quads and any other straight flush as well.
888poker Jackpot Table Details
You can find these games in the hold'em lobby in the 888poker client listed with the letter "J" at stakes ranging from $0.50/$1 to $2/$4.
Since noone has yet triggered the jackpot in 2019, it has grown to nearly $12,000. To snag the entire lot, you will need to be playing at Jackpot tables and hit a royal flush in all spades while using both of your hole cards. The hand must also go to showdown, so make sure you don't bet your opponent off the pot.
If you hit a royal flush in another suit following the same conditions mentioned, you will be awarded 10 percent of the jackpot or around $1,200 as it currently stands. This is still a nice payday considering at other online poker rooms you wouldn't be awarded an extra penny.
A straight flush will award you two percent, or around $240 as it stands, while quads award 0.05 percent of the jackpot.
| Hand | Percent of Jackpot |
| --- | --- |
| Spade Royal Flush | 100% |
| All Other Royal Flushes | 10% |
| Straight Flush | 2% |
| Four of a Kind | 0.05% |
Need an Account?
If you would like to try to see if you can trigger the jackpot at 888poker, you will need an account. If you don't already have one, we are about to make your day even better.
Simply download 888poker through our links and you will be awarded an $88 bonus (£20 in the UK) without making a deposit. Once you are ready to make your first deposit, it will be matched in the form of a bonus up to $888 or more than double what is advertised on the site.