Hone Your Poker Skills For Free With the WSOP Poker Game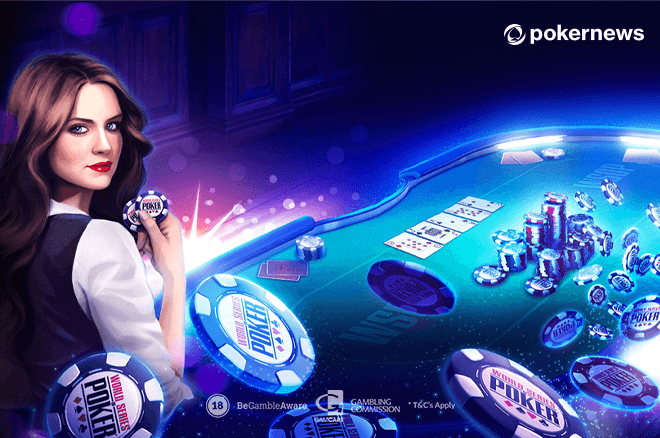 Whether you are entirely new to the game of poker or are looking for an online poker site where you can hone your skills for free, the World Series of Poker game could be just what you are looking for.
The only game that can claim to be the official product of the WSOP, the WSOP Social Poker app allows you to play no-limit hold'em and pot-limit Omaha cash games with no financial risk at all. It is also possible to play in exciting tournaments where you can win huge stacks of chips and even a virtual WSOP bracelet.
Cash games come in a variety of stakes, all using the app's virtual currency. Everyone who creates their WSOP Social Poker app account via PokerNews automatically receives 250,000 chips to start their WSOP career. It is super easy to get your hands on more of these chips because WSOP gives you more for linking your Facebook account to the app, plus you receive more chips each time one of your Facebook friends joins the WSOP!
There are other ways to get more chips, including a slot machine that guarantees at least a small prize but sometimes awards stack of chips, or by completing simple poker-related tasks set for you within the app.
It is also possible to purchase more WSOP chips with actual money if you wish to top up your chips balance at any point.
One of the reasons you may want to do this, although there is no pressure to do so, is to play in some of the bigger tournaments available in the WSOP Poker Game. Buy-ins for these tournaments start at $300,000 and increase up to a whopping $80 million, but they also award top prizes of $1.2 million up to almost $2.7 billion!
You can also win various badges and even virtual WSOP bracelets from these tournaments.
The best feature of the WSOP Social App is that you never have to spend any money if you do not want to. Both cash games and tournaments display your hand strength on an easy to read meter, so you always know how likely your hand is to win. This is perfect for beginners who are finding their feet in poker.
As you may expect, the higher buy-in cash games and tournaments tend to have more serious players competing in them, although they still love having fun at the tables, making these the perfect place to practice new strategies at your leisure without worrying you are going to lose chunks of your bankroll in the process.
Head to the WSOP Social Poker app today, create your free account and see if you can climb the ranks and start your poker career for free.