Time is Running Out for Your Extra Chips at the WSOP Social Poker App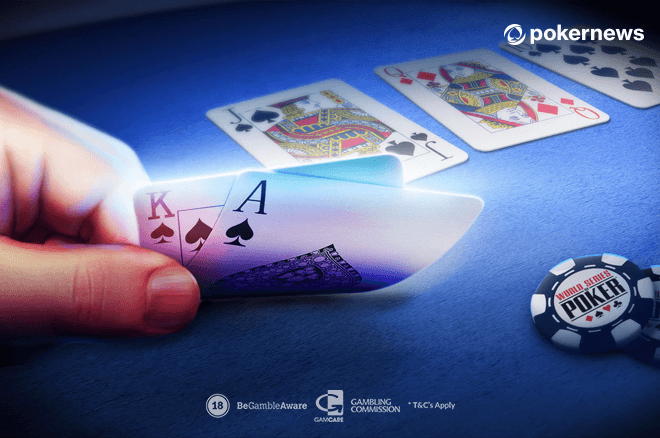 Time is running out for you to get your extra free chips on the free WSOP Social Poker app where you can potentially win a virtual WSOP gold bracelet.
Read on if watching the WSOP all summer long has gotten you in the mood to improve your game to a level where you can compete on poker's big stage as the WSOP Social Poker App can help you improve for free.
Time Running Out for the Chip Bonus
While it is true that regardless of when you create your free account and link it up to Facebook you will get 250,000 in free chips with promises of getting even more chip every four hours.
What makes this time of the year special is that you can get 150,000 more free chips for at least 400,000 in total and here's how.
Simply download the WSOP social poker app and use the "WSOPPOKERNEWS" promo code between now and July 20 and the extra chips will automatically be yours.
The app allows you to practice in Omaha and hold'em ring games and you can also compete in hold'em tournaments where you can win virtual WSOP rings and a load of chips.
The app also makes for a good family or friends night as you can easily connect with others using the app rather than setting up a home game with chips and cards. Of course, you can instead opt to play against strangers or even anonymously.
Amazing Features
Whether you like tournaments or cash games there is something there for you. The tournament run in no-limit hold'em with buy-ins ranging from 300,000 to 80 billion in chips. In other words, you will need the extra chips that you can get by signing up now to play in the smallest buy-in tournaments.
Cash games run at a variety of stakes in both no-limit hold'em and pot-limit Omaha. The competition is often like what you would see at a local $1/$2 game in your local casino with some players easy to target and others playing sharp. You can also choose to play with family and friends for a fun evening at home or to play against total strangers.
You will be able to review your stats whenever you would like and see where you need to focus more time on. Additionally, you can also improve your skills through a free Poker Recall test.
Another great feature is that you can win a virtual WSOP bracelet by completing Collectors' Chip collections.
Don't let time pass you by as our special offer for extra free chips is only around until July 20. Download the WSOP social poker app today before time runs out.