Do You Like Free Loot? Read How You Can Grab Some Every Day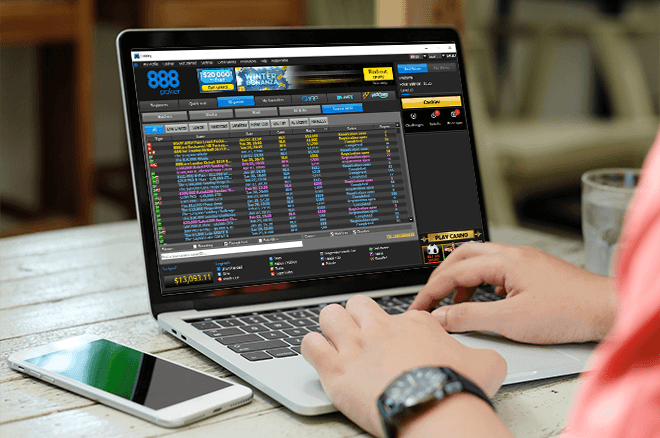 Do you like playing in freerolls, winning free tournament tickets, being given casino and sports FreePlay?
We bet you do, so listen up as our friends at 888poker give you up to two chances to win free goodies up to twice per day and the best part it is free!
Read on to learn how it will only take seconds of your time each day!
Play the Free BLAST Wheel
Every day 888poker gives you a free spin at the BLAST Wheel. Let's not confuse this with the popular BLAST lottery-style sit-and-go where you can win up to $1 million as this is a bit different as no poker is involved.
The BLAST Wheel is available to any 888poker player that has made at least one deposit. If this describes you, go ahead and log into 888poker daily to get your free BLAST Wheel Spin.
Not every spin will be a lucky one as occasionally you won't win a prize. But most of the time you will win something ranging from free tickets to the Lucky BLAST daily $3,000 freerolls running twice per day at 12 p.m. GMT and 6 p.m. GMT, tickets to BLAST or other tournaments, Casino FreePlay, and Sports FreePlay.
If you want to double your pleasure and double your fun you can easily grab a second spin every day by logging into the 888poker mobile app between 5 p.m. GMT and 12 a.m. GMT.
It is really that easy!
Grab an Amazing Bonus at 888poker
If you don't already have an account at 888poker, don't worry as we have your back. Not only will we set you up so you can play the free BLAST Wheel up to twice per day but also hook you up with an amazing welcome package that is hard to beat.
The first step is to create your free 888poker through PokerNews. This will automatically award you an $88 bonus (£20 in the UK). Keep in mind this bonus is even before you make your first deposit allowing you to enjoy the games at 888poker before committing any of your hard-earned money.
However, you will need to deposit if you want to win some free prizes every day on the BLAST Wheel. This is where we have something special to offer you as your first deposit will be generously matched in the form of a bonus up to $888 or more than double what most players get by downloading directly from 888poker's website.
There is no reason not to play the free BLAST Wheel every day at 888poker. Download 888poker today and see how much you can win for free!