The BLAST Sale is Back at 888poker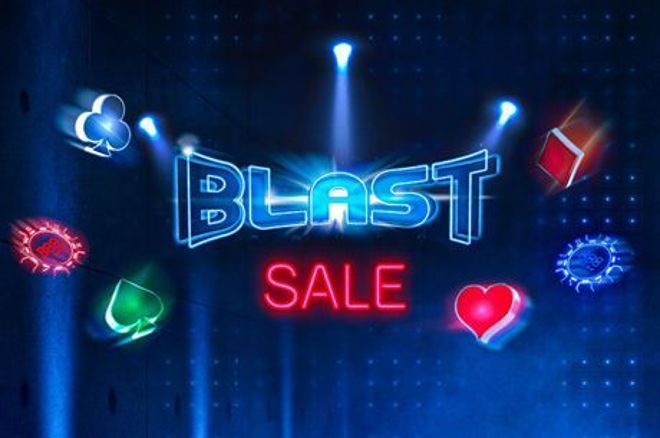 By now, you have likely heard about the BLAST at 888poker. If you haven't, it is 888poker's take on lottery-style sit-and-go's that have a different twist than anywhere else.
While lottery-style sit-and-go's on other sites involve three players, The BLAST involves four. There are buy-ins for all types of players ranging from as low as just $0.50 to as high as $100.
The game begins after all four players are registered, at which time the prize pool is randomly determined between double to 10,000-times the buy-in. This means you can potentially be playing for a prize pool as high as $1 million.
The strategy is different in these games than on other sites as it sometimes pays just to survive. The game employs a countdown timer, and when it hits 0:00, all remaining players are all in until one player has all of the chips.
Win Free Tickets in the BLAST Sale
Now is the perfect time to play in the BLAST as they are once again running the BLAST Sale. If you win five BLAST tournaments, you will not only have a chance to win some big prizes but also get a free BLAST ticket to play another game. The free ticket is determined based on the lowest buy-in from any of the games you won. So if you won four games at the $5 buy-in level, you shouldn't slip down to $1 or $0.50 to win that fifth game as your ticket value will be less.
This great promotion is only around until Nov. 13, and you should pay special attention to see when your free tickets expire to make sure you use them before time runs out. There are some other terms and conditions which you can read about at 888poker's website.
Need an Account?
If you would like to win free BLAST tickets in the BLAST Sale at 888poker, you will need an account.
If you don't already have one, we have great news for you. Simply download 888poker through our links, and you will be awarded an $88 bonus (£20 in the UK) without making a deposit. Once you are ready to make your first deposit, it will be matched in the form of a bonus of up to $888; more than twice as much advertised on the site.