You Don't Have to be a Winning Player to Win Big at Unibet Poker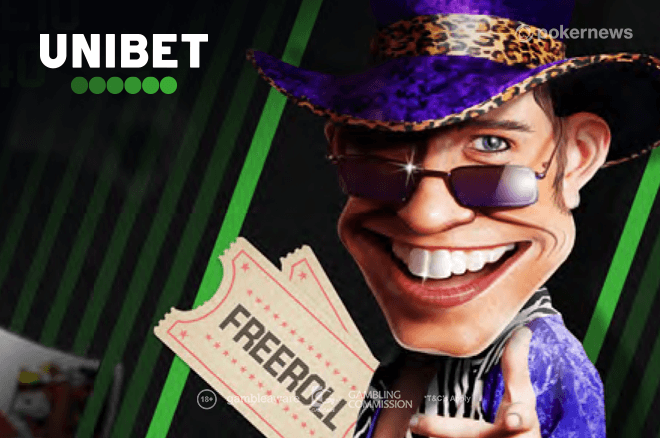 Did you ever have a bad week at the online poker tables and think wouldn't be nice to get all the money back that was lost? Wouldn't be even nicer that instead of just getting your money back you can turn your loss amount into a win amount?
Unibet Poker is on your side and allows you each week to recoup your losses at cash game tables and then some in two weekly freerolls that you can only play if you have lost a certain amount.
Lose €20, Win €40 in Double Trouble
Each week you lose €20 at the cash game tables, you will be invited to play in the Double Trouble tournament the following Tuesday at 7 p.m. CET where the top 100 players will win €40. This means Unibet Poker is giving away €4,000 each week in this tournament alone.
The field shouldn't be huge as it is only open to those that have lost at least €20 at cash game tables in a week from Monday to Sunday. Play from tournaments, sit-and-go's, HexaPro, and action from other Unibet verticals such as casino and sports wagering doesn't apply.
Lose €200, Win €400 in Super Double Trouble
Normally you wouldn't be happy if you lost €200 or more in a week playing online cash games. But if this does happen at Unibet Poker there is a huge upside you won't find elsewhere.
Every Tuesday at 8 p.m. CET, Unibet Poker hosts its Super Double Trouble tournament for players that fit into this category. As is the case in Double Trouble, the Super Double Trouble awards €4,000 in prizes. What's different is the size of the prize as the top 10 players will win €400!
Although fewer prizes are paid in Super Double Trouble when compared to Double Trouble, the field size should be just a fraction and the prizes are much bigger.
Need an Account?
If you want to win even when you lose in Double Trouble and Super Double Trouble, you will obviously need an account at Unibet Poker. The good news is that you can grab an account that comes with an amazing welcome package in just a couple of minutes!
Download Unibet Poker through PokerNews and you will receive a welcome bonus of €200 once you have created your account. This bonus money is released into your Unibet Poker account as you grind away based on the table below:
| Level | Rake | Cash Reward | Reward % |
| --- | --- | --- | --- |
| 1 | €2 | €1 | 50% |
| 2 | €10 | €4 | 40% |
| 3 | €50 | €15 | 30% |
| 4 | €150 | €40 | 27% |
| 5 | €588 | €140 | 25% |
The bonus expires 60 days after you create your account, so get your grind on and see how much cash you can earn.
To sweeten the pie a little more, all as new players are invited to four weekly €500 freeroll tournaments, receive an €8 cash game ticket when you make a deposit, and four €4 Unibet Open tickets.