The Final $2K Added PKO at PokerStars is THIS Sunday!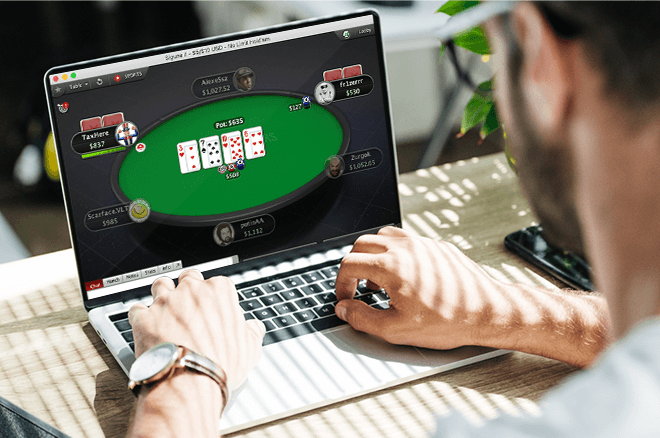 Sign off the year with a bankroll-boosting victory in the final $2,000 added [I]PokerNews[/I]-exclusive PKO tournament at PokerStars.
This is the last money-added tournament you can play against your fellow PokerNews readers during 2019!
Sunday 15 December at 9:05 p.m. is when the cards will be pitched and your final chance to grab some significant value from the world's biggest online poker site, PokerStars.
The PokerNews $2.20 [Progressive KO], $2,000 Added tournament (ID: 2627860475) only costs $2.20 to enter, but PokerStars is adding $2,000 to the prize pool because they're nice like that!
The $2,000 is added to the regular prize pool so going deep in this PKO tournament should be your goal because that's where the big money lies.
Each player you send to the rail earns you a bounty of at least $0.50. Should the player you bust have a larger bounty on their head, you win half that sum instantly with the remaining 50% going on your own head to make you a more attractive target!
Everyone buying in for only $2.20 receives a starting stack of 3,000 chips and plays to a 10-minute blind structure that begins at 25/50/6a, a great mix between being deep and forcing the action to see those bounties fly.
Perhaps the best feature of this tournament is the field size is much smaller than you would anticipate because it is only open to a select few players. You'll receive a ticket (you need to pay the $2.20 fee yourself) if you downloaded and created your PokerStars account via PokerNews links and you made your first deposit in 2017, 2018, or 2019.
If that describes you, check your account and register for the final $2,000 added PKO event of the year.
Those without an account can download PokerStars via PokerNews and make your first deposit. Doing so makes you eligible for this superb tournament. Good luck.
---
The Stars Group is a majority shareholder in iBus Media