Learn How to Qualify to The $200,000 Dragon at 888poker for Free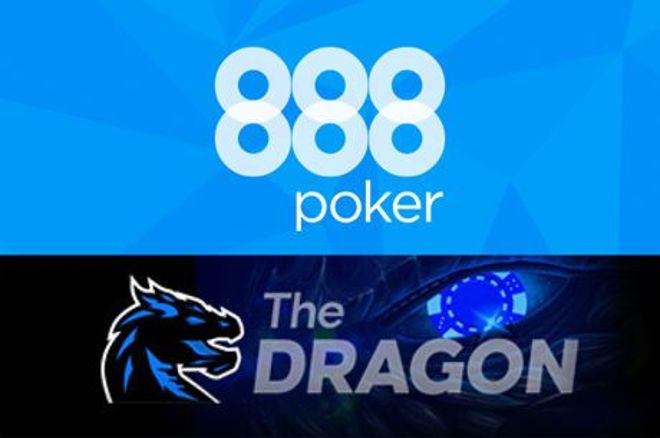 The Return of the Dragon. It sounds like a movie title but instead of being on the big screen you can be the star of the show.
After a stunning launch in November, The $200,000 Dragon once again returns to 888poker this weekend on Sunday, Dec. 22 at 7 p.m. GMT.
The tournament boasts a great structure with players starting off with 50,000 in chips and blinds increasing every 12 minutes. Players can opt to re-enter up to three times during the 205-minute late-registration window.
The price tag of this great event is steep at $1,050 but read on to learn how you can get into this event for just some pocket change or even for free.
How to Qualify for The $200,000 Dragon
888poker will be hosting a $109 direct qualifier hours before the big event begins on Dec. 22 at 4:31 p.m. GMT. If this falls into your bankroll, it could be an excellent way to get into 888poker's biggest event of the month with 20 seats guaranteed.
However, you don't need to pay even this much as you can qualify into the director satellite via feeder tournaments that cost $16.50.
"How can I get in cheaper," you might be asking yourself at this point.
We have your answer as you can get into the $16.50 feeder tournament for free via a freebuy tournament. While the rebuy is indeed free to enter, there is a catch.
We'll be honest with you and this tournament could cost you some money as you will start with only 5,000 in chips. Rebuys for another 5,000 in chips will set you back $0.25 while after the rebuy period is over you can pay $1 for an add-on that will increase your stack by another 100,000 in chips.
Another path might be a safer play if looking to minimize your total outlay as there are also $0.50 feeder tournaments into the $16.50 feeder tournament. Some players we spoke with will be trying both the freebuys and the $0.50 feeder tournaments as neither will cost them much and they don't want to pass up on the opportunity to qualify for a $1,050 event with a lofty $200,000 guarantee.
Need an Account?
If you want to play The $200,000 Dragon or try to qualify into this event, you will obviously need an account at 888poker. Listen up if you don't already have an account as we are about to make your day a bit brighter.
Simply download 888poker through our links and you will be awarded an $88 bonus (£20 in the UK) without making a deposit. Once you are ready to make your first deposit, it will be matched in the form of a bonus up to $888, or more than twice as much advertised on the site.