Three Tips to Win Your Way to a Major Live Poker Tournament
Back in 2003, an accountant by the name of Chris Moneymaker revolutionized the online poker world when he turned a $39 satellite entry on PokerStars into $2,500,000 by going on to win the World Series of Poker Main Event.
At the time of Moneymaker's historic victory, online poker satellites to major events were a relatively new concept, but fast-forward to today and satellite qualifiers can sometimes make up more than half the field in many major poker tournaments. Millions of poker hopefuls have attempted to follow in Moneymaker's footsteps... and why not? Who wouldn't want to invest a relatively small sum of money and turn it into an amount that you would need a wheelbarrow or several suitcases with which to carry it back home? I know I would!
In Europe, the most popular tour and the one with the largest prize pools is without a doubt the European Poker Tour (EPT). Here in the United Kingdom where I am located, it is the United Kingdom & Ireland Poker Tour (UKIPT) that sees players sit down and for a shot at a top prize that is often 100 times the size of their initial investment.
The main stumbling block for mere mortals is the fact the UKIPT Main Events usually cost £1,100 to enter while its bigger brother, the EPT, commands a massive €5,300 buy-in. I can imagine what my Mrs. would say if I told her I was spending €5,300 on a tournament entry, and I'm sure your nearest and dearest would be having words with you, too, if you were planning on doing the same!
Here's where the beauty of online satellite tournaments comes in, because you can win your way into the biggest live tournaments in the world cheaply — for next-to-nothing in some cases. Indeed both the EPT and UKIPT are sponsored by PokerStars, and for both the online site provides numerous ways for players to win their way into events via inexpensive satellites.
All you need to do is approach online satellites in the right manner and you could be jetting around the world, rubbing shoulders with the stars of poker. These three tips for playing satellites should help.
1. Choose the Time You Play Wisely
When choosing a satellite to play, be sure to check the date, time, and what major tournaments are taking place at the time. Online poker sites are generally busier on Sundays, which means satellite tournaments will often include more guaranteed packages, but also larger field sizes.
Also, since Sunday is traditionally the day poker pros flock to the tables, you may find the higher buy-in satellites tougher than, say, on a Monday or Wednesday, which are two days that are common for grinders to take off.
Additionally, pay attention to what major tours are taking place. If you are planning on qualifying for a future EPT event, try entering satellites while a current EPT is running because many of the top players who would be trying to satellite in with you will be busy playing live at the casino.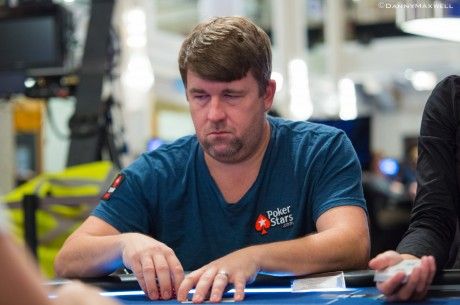 2. It's All About Survival
Players often go wrong by approaching satellites incorrectly. They buy in and sit down, then play it like a standard tournament. WRONG! You need to learn how to accumulate chips, but more importantly you need to learn how to survive.
A satellite tournament with 25 seats up for grabs does not care if you have 1.9 million chips or a single pixelated chip displayed in front of your avatar. As long as you have one chip available when the prizes are awarded then you will receive a prize.
Such a format means you should be avoiding marginal spots, especially as the bubble approaches. The only time this isn't true is if you are playing in a "winner-takes-all" format where you have to finish first or you win nothing.
3. Look At the Average Stack
In satellites it is easy to work out how many chips you might need to win a prize and I would urge you to do it.
For example, if there are 100 players each starting with 3,000 chips then there are 300,000 total chips in play. If 10 prizes are available then the average stack size at the time of the bubble bursting will be 30,000 chips (300,000 divided by 10). Have this figure in your sights at all times.
Don't be disheartened if you don't win a seat into your tournament of choice on the first attempt — the majority of people rarely do. But one day, just maybe, you'll be following in the footsteps of Moneymaker and turning a small investment into a potentially life-changing sum of money.
Get all the latest PokerNews Canada updates on your social media outlets. Follow us on Twitter and like us on Facebook!