6 Ways to Introduce Poker to Your Friends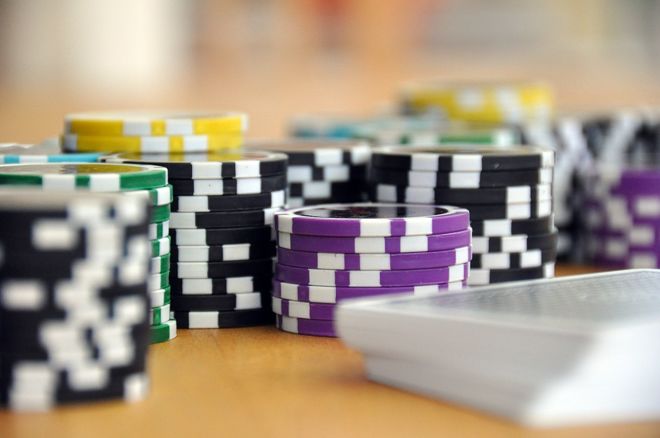 Getting your friends to engage the poker table can be a real issue when they don't know the ins-and-outs of the game. Here's your chance. No excuses. Teach 'em like a pro and don't forget the snacks.
1.Throw a poker party
If you're looking to throw a party, don't worry. We've got you covered. It's best to start with determining who to invite, setting up the table, and, if you're feeling especially competitive, figuring out your own poker strategy for the game.
But let's not get too ahead of ourselves. It's best to get everyone at your poker party on the same page, especially since you have a set of newbs at the table. If your friends have never played before, check out the poker hands (listed from highest to lowest) and start off with the simplest and most popular game, Texas hold'em poker and its rulebook (it may be best to print out and keep handy some of our steps). And maybe play a practice round to answer questions like, "Is a flush or full house better in poker?"
Beyond that, it might be best to discuss what the blinds or stakes will be and any side bet rules.
If you'd like to bro out, Bro Bible recommends picking out the top-shelf liquor to accompany your game, but also some other deemed essentials like chewing tobacco, cigars, a poker case, and well, money. They also recommend a background movie of the Martin Scorcese variety (e.g., Goodfellas, Casino, The Departed, The Wolf of Wall Street), but you be the judge on that.
Art of Manliness considers strict logistics — planning well before the game, setting house rules, providing food, and setting an end time to up the competitiveness.
2. Make the game fun with applications and computer play
First things first. If you don't have the PokerNews app, it's time (see our links at the bottom of this page). But if you're looking for other options to get your game in line, here are the five best poker-themed apps for your phone or tablet (to give your friends a gamified idea of poker) and the best places to play poker on your tablet (because it's always best to pregame).
Five best poker-themed apps for your phone or tablet
Zynga Poker
Governor of Poker 3
World Series of Poker
World Poker Club
DH Texas Poker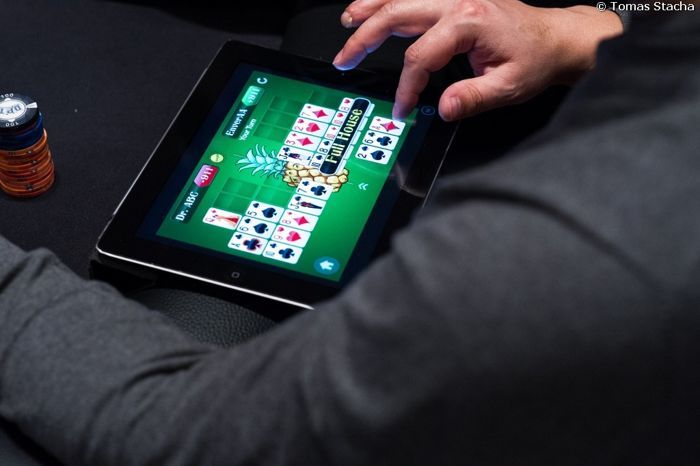 Best places to play poker on your tablet
PokerStars
partypoker
888 poker
PKR
If you're feeling particularly ballsy, try Spin & Go poker.
3. Start a book club following the champs for your tamer friends
Really, the options in the book world are endless, so we try to make it easy on you with a list. Sometimes the best way to bring your friends into the game is to tell them how it works or show them the personality behind the game by inundating them with poker players and their news. Follow them on Twitter for starters, keep track of the player rankings and winners, and run through the most recent tours to see how they're doing.
4. Invite them to a freeroll
If you aren't familiar, a freeroll is a tournament that is free to enter.
There are a variety of freeroll leagues across PokerNews sites that not only award cash but also give access to some of the world's largest tournaments. So don't be shy! Use this as an opportunity to create some endorphin association with the game.
Some notable freerolls: PokerStars has prize pools exceeding $1,000; partypoker has a $5,000 cash booster freeroll every week; and the Full Tilt Poker freerolls range from $500 to $1,000; and obviously, the World Series of Poker freerolls rise from the rest with special promotions that can award seats to the WSOP bracelet events or even the Main Event!
5. Poker videos are always more engaging than your voice
Just start by looking below at the "Sh*t Poker Players Say" and you already have an entry into the game for your friends that is more appealing than anything else you could come up with.
Browsing PokerNews, you can find poker player interviews (and find out what you don't know about them), poker news related to current events, and the latest from every notable tournament event.
Twitch is also a good place for information, so if you're looking to discover some of the best Twitch accounts to follow (with Part 1, Part 2. and must-follows).
If you have friends that would rather read, don't fret. Our live reporting option is their best bet.
6. Go on a poker vacation
It's never too late to plan a vacation and why not add an event to the list? Then, when you're not watching a game, you can check out the best tournaments to attend by ranking.
Here's the poker tournament calendar to get you going. Who doesn't love Las Vegas or Italy? Just saying.
Our recommendations are to gather your buddies early to cut on costs when planning your getaway, wire any money over $10,000 if you get in on the action, pick up a city map ahead of time, stock up your frequent fliers with one airline, learn what you have to of the language to get around, exchange all your currency at the same time, and be aware of your surroundings.
Travel light because no one wants to lug their baggage around when they're supposed to be on vacation. But even more than that, plan to stay an extra day because bonding is done best in the pre-and-post tournament shenanigans.
Now get playing! You're welcome. Tell us how it went in the comments.
Lead photo courtesy of fielperson/Pixabay
---
Get all the latest PokerNews Canada updates on social media. Follow us on Twitter and like us on Facebook!