Alec Torelli On How To Prepare for Tournaments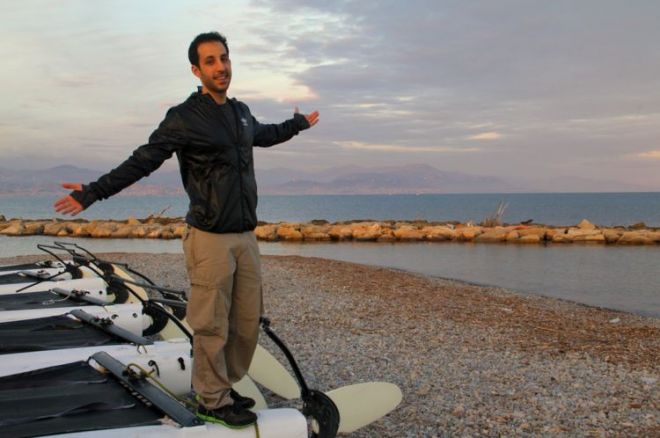 Alec Torelli is a poker professional originally from California, but regularly travels the world. Torelli has over $1.5 million in live tournament earnings and over $500,000 in online tournament earnings. On his record are two World Series of Poker final tables and two World Poker Tour final tables. You can follow Torelli on Twitter, through Facebook, or via his popular blog.
In a few days I'll be playing the Italian Poker Tour (IPT) Grand Final in Saint Vincent (like Aspen, only Italy). I'm truly excited. Pagano Events puts on an amazing tournament, and with PokerStars as the sponsor, there's a seal of prestige attached to it along with a huge field. I've taken two weeks off, enjoying time with my family in the South of France. But there's tough competition around the corner, and it's time for my game ritual.
Poker is a bit like working out; try and go on a run after three weeks off and you'll feel a bit out of shape. That's no way to approach an upcoming tournament where I know I have to be on top of my game to give myself the best chance of winning.
Thus, my pre game ritual begins.
1. Start with Why
Simon Sinek, a brilliant and compelling speaker, has made his living helping businessmen answer a fundamental question: "Why?" By aligning their work with a purpose, they increase consumer satisfaction and thus sales.
Poker is no different. By connecting to a purpose, I allow myself to enjoy the ride. I also psych myself up to play.
Why am I going there in the first place? What do I want? Answering these questions keeps the fire alive even when things aren't going my way.
2. Want to Want It
It's always better to be a little hungry than a little full. In poker, that means it's better to be aching to play than feel like it's a chore. Before any event, I'll be sure to play a few hours. However, I'll cut myself off before I'm truly sated. And when the tournament comes, I'm warmed up and can't wait to play.
3. Five Things
I've written about it before. Whenever I go to a tournament, it's imperative I go with gratitude. It's easy to get discouraged after not winning (after all, even second place is a loss). By reminding myself how lucky I am to play the game I love for a living, I approach each event with a new found focus and appreciation that leaves me hungry for more.
Try these out before your next tournament or cash-game session and let me know what you think. And be sure to share some ideas of your own in a comment below. How do you pregame?
For more poker strategy, make sure to tune in every week for new episodes of the Strategy with Kristy podcast. Feel free to send in questions, ideas or suggestions for the podcast to [email protected] Also remember to follow PokerNews on Twitter for up-to-the-minute news.