Alec Torelli: To Play or Not To Play?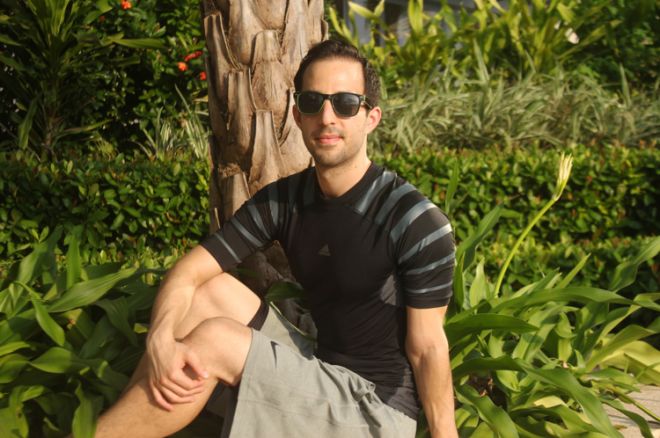 Alec Torelli is a poker professional originally from California, but regularly travels the world. Torelli has over $1.5 million in live tournament earnings and over $500,000 in online tournament earnings. On his record are two World Series of Poker final tables and two World Poker Tour final tables. You can follow Torelli on Twitter, through Facebook, or via his popular blog.
Jake is a student of mine who is looking to lessen his time at work and increase his time playing poker. During one of our coaching sessions, he asked: "How much time should I spend playing poker?"
I wish the answer was simple, something like "40 hours a week will guarantee you success!" Unfortunately, that stuff only works in advertising.
The truth is less generic. What's right for me may not be right for you. In the recent years of my poker career, I have defied what many players would say is the key to success: 'grinding.' I have always preferred 'quality poker' to 'quantity poker,' because magic happens when I play my best.
Of course there was a time when I grinded religiously and there is no substitute for this. However, quality becomes more important as you move up in stakes.
Once you reach a level you're content with, the Hamletic question starts buzzing into your mind: "To Play or Not to Play?"
The Why Factor
Here's a good exercise I've used countless times before sitting at the table. I call it "Why-ing The Options." It's normal that we want to play; but let's focus on the 'why.' Why do you feel this urge? Write it out! It will give you perspective and accountability.
Here's what I consider the 'wrong' and 'right' time to play:
Wrong: Sometimes we're dying to play poker. There's nothing else we'd rather do. We try to convince ourselves that it is passion that is driving us. But in the back of our mind, we know there are other factors.
Perhaps we just ran bad and want to recover. Maybe we lost when we knew we shouldn't have had and we play to validate our ability. Other times, honestly, we simply want to gamble. And when this happens, we build tolerance to the money we're playing with, just like we do with alcohol. And this is when bad things happen.
Right: We are inspired to play because we want to enjoy the game we love. We feel excitement from the anticipation. A tingling builds as the time nears. The closer it gets, the more thrilled we become.
Motivation Check
While listing these answers isn't that hard, recognizing them in ourselves is much trickier. How do you know your motive? Before playing, ask yourself: "Is there something else I would rather be doing? Is there something I should give priority to? Something we can get off our plate in order to be more focused?"
If we decide it is better not to play, let's ask ourselves this: What inspires us to give our best? Something as superficial as watching Rounders or interviews from top pros? Or something pensive like discussing the game with a friend or mapping out our goals?
Without a clear focus, how are we supposed to achieve it?
Take Control
Lastly, do not forget that you are always in control, no matter what you wrote on your list. Sometimes we are sure it's the right time to play, but only once we sit at the table do we feel that something is not right. Maybe we lose a hand, the energy changes or we are just not in the mood anymore.
Whatever it is, get up immediately! There's nothing more sickening than losing money that you know you shouldn't have.
What is the right time to play for you? When should we remove ourselves from the cards? Share your thoughts! Leave a comment.
For more poker strategy, make sure to tune in every week for new episodes of the Strategy with Kristy podcast. Feel free to send in questions, ideas or suggestions for the podcast to [email protected] Also remember to follow PokerNews on Twitter for up-to-the-minute news.