Alec Torelli: The Two Things that Make the Difference in Live Poker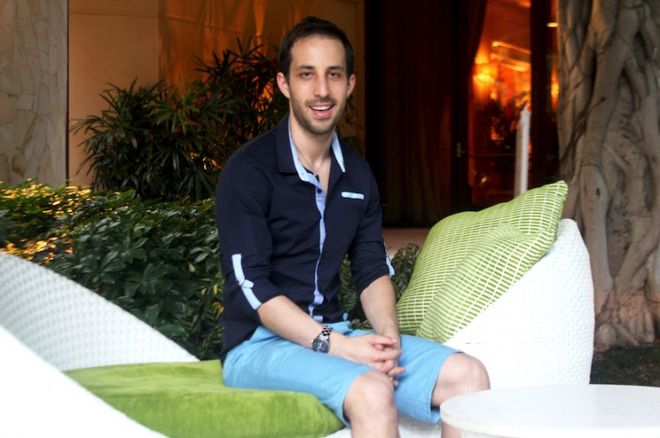 Alec Torelli is a poker professional originally from California, but regularly travels the world. Torelli has over $1.5 million in live tournament earnings and over $500,000 in online tournament earnings. On his record are two World Series of Poker final tables and two World Poker Tour final tables. You can follow Torelli on Twitter, through Facebook, or via his popular blog.
People often wonder what the biggest difference between online and live poker is. When it comes to the cards, there's not much. Math simply does not change. Likewise in both there's a very delicate environment in which a poker game thrives. A poker game only exists when enough players think they have an edge. The real distinction is that in live poker people are physically involved, and the atmosphere that develops requires different talent.
First we need to understand what environment we are trying to create. The Wynn, where I frequently play poker, seems to do a great job at games like slot machines, blackjack and roulette, so let's start there. We should ask how they create an atmosphere where people are willing to gamble for lots of money. Here's the answer. By providing an environment where their customers either believe they're winning or feel good enough about losing that they continue coming back. There are many ways they accomplish this: stunning ambiance, gold plated railing, spectacular chandeliers, designer stores, timeless music. They target wealthy customers and their brand says it.
In the poker world, we strive for the same thing as the Wynn - the high end clients. Therefore, we should model ourselves as such. When our "clients" aren't playing poker, they're betting baccarat, sipping free champagne and shooting free oysters. In the poker rooms such treatments aren't offered. And we players don't provide our VIPs free hotel rooms, limo transfers from the airport or free show tickets - we usually belittle them for making mistakes, which to put things in perspective is like the casino manager mocking a blackjack player that hits on 16 when the dealer is showing a 5. The best we can do is create a suitable atmosphere.
These two are the most important things every professional should consider when playing live poker:
1. Dress For Success!
Let's dress properly. Not only because it makes you feel good, and subsequently you play better, but especially because nobody wants to sit at a poker table with eight guys in sweats, hoodies and headphones. Imagine how much different the poker world would be if people dressed like James Bond instead of a vagabond. Maybe there would even be clothing brands ready to sponsor us, like it happens in every other sport.
We should be cognizant of the atmosphere we are creating. To think the VIPs don't care implies they are unaware of what is going on. The VIPs, keep in mind, are those who are extremely successful in their profession with enough discretionary income to have fun playing a game we do for a living. And these people are not stupid. They know the look of a professional poker player, they're used to winning and nobody wants to feel like they're the sucker. Especially them.
2. Stop Chatting!
The second is talking about poker at the table. In almost all situations it's best not to mention any form of strategy. At best it gives away free information to your opponents; at worst it lets them know you study the game. Enough chatting players and VIPs begin to quit. Remember these people are extremely successful, and nobody, especially them like to feel outmatched by geniuses and intimidated by talks of statistics and game theory.
What you're left with is only the people who know too much of the strategy, or nobody at all...
For more poker strategy, make sure to tune in every week for new episodes of the Strategy with Kristy podcast. Feel free to send in questions, ideas or suggestions for the podcast to [email protected] Also remember to follow PokerNews on Twitter for up-to-the-minute news.