Be Aggressive When Taking Your Shot at the WSOP This Year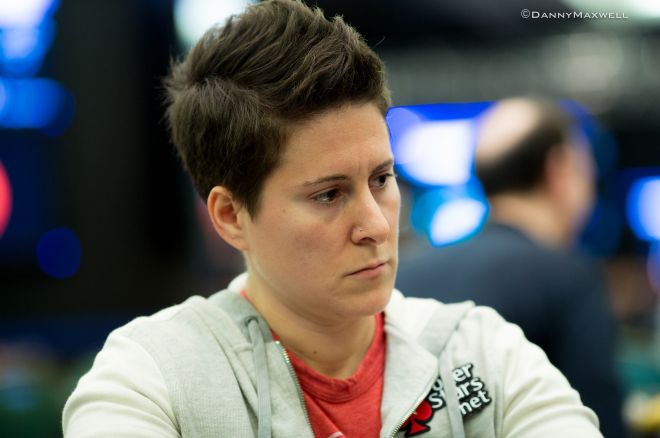 When it comes to tournament poker, nothing is quite like the World Series of Poker. It's a seven-week period that you can play nearly 70 tournaments. Plus if you consider all of the events in Las Vegas that aren't WSOP events, that number grows much higher.
For recreational players taking the trip to the WSOP for a shot at glory, the affordable buy-ins of events like the Colossus II and the $888, $1,000, $1,111, and $1,500 no-limit hold'em events are the ones to eye. Simply put, they fit the price point of most of these players, but offer great bang for the buck because you can win hundreds of thousands of dollars for next to nothing when it comes to a tournament buy-in. But the mistake many new players make is playing these events too safely.
It's understandable that when a player is taking a shot in one of these events that they want to make the most of it, but let's be honest, when you're out to play a WSOP event you're looking to win. That said, adjust your play accordingly and play to win, not sit back and enjoy the show. If you want to do that, there are plenty of entertaining shows around Sin City.
Look at players like Vanessa Selbst, Mike Leah, Michael "The Grinder" Mizrachi, Shaun Deeb, and Ole Schemion. Those players have tons of wins under their belts, but they'r not sitting back and waiting for the titles to fall into their laps. Instead, these players go and get the prize. Yes, you're going to bust out more often, but those times that you do acquire chips, you're going to acquire a lot of them and be a true force to be reckoned with.
I've seen plenty of poker tournaments in my time in the industry, and while I know how hard it is to throw caution to the wind and ramp up the aggression, it's important to not worry about making mistakes and play to win. Take shots early on, look to build a stack, and then adjust your play accordingly. One of the best times to do this is the beginning of an event when players are worried about busting right away, and also on the bubble.
If you find yourself with an above-average chip stack around the money bubble, attack those with less chips, knowing they'll be much more worried about finding their way into the money. Apply pressure and don't be worried about scoring a cash for two times your buy-in, because those times that you do accumulate more chips and build a big stack will more than make up for the times you might miss out on cashing.
When you come into the WSOP and are taking your shot, you'll want to make your shot count, but you don't do that by sitting back and waiting. Don't be timid and attack your way to a big score.
Get all the latest PokerNews Canada updates on social media. Follow us on Twitter and like us on Facebook!